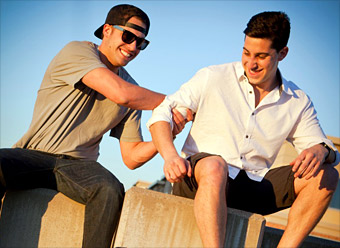 Started: 2009
Founders: Jake Medwell and Jonathan Shriftman
School: University of Southern California
At a big school like USC, biking around campus is the easiest way to get around. But a bicycle isn't just a conveyance -- it's also a personal statement.
In 2009, fraternity brothers Jake Medwell and Jonathan Shriftman gained a strong following with their new and colorful fixed gear bikes sold from their house at a fixed price of $310 apiece. The first 200 quickly sold out, and the company has taken off from there. All of Solés' profit goes right back into the business.
Medwell and Shriftman are in the process of meeting with investors so they can expand beyond the West Coast. They expect to generate over $1 million in revenue in the next calendar year.