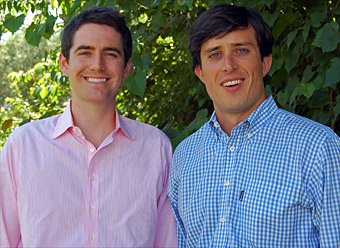 Started: 2003
Founders: Peter Smathers and Austin Branson
School: Bowdoin College
After getting needlepoint belts as gifts from their respective girlfriends, Austin Branson and Peter Smathers saw an opportunity to capitalize on a new market. The more they began to dig into the world of needlepoint, the more potential they discovered.
From start to finish, needlepoint is generally a costly and timely process. After some searching, the pair discovered a manufacturer in Vietnam who understood their vision both in quality and cost. Starting with just belts, they now offer an array of products from key chains to wallets sold online and in country clubs across the East Coast.
Although the products are higher end ($165 for a belt), sales have grown 40% every year since the company was founded. Smathers and Branson hope to release 12 to 16 new products in the next year and a half.