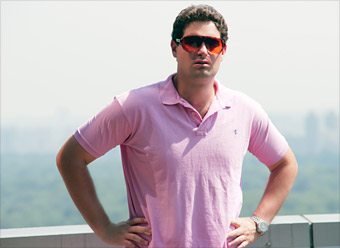 Started: 2010
Founders: Blair Brandt and Belton Baker
School: University of Richmond, University of North Carolina, resp.
"The first relationships college students establish after graduation are with their employer and with the person who finds them their first living situation." So says The Next Step Realty cofounder Blair Brandt. While he can't help his former classmates find a job, he can help them find a place to live.
The Next Step Realty was created as a network for recently employed graduates in major cities like New York and London to find their first living arrangements. In just a year, Brandt and cofounder Belton Baker have put together a community of nearly 5,000 college students who don't pay a dime for the service. 80 brokers have signed up so far, and they pay for access to those rental-seeking grads.
Blair personally tries to connect brokers with graduates who have similar interests, went to similar schools, and had similar first jobs. By doing so, he wants to establish relationships that will go far beyond a graduate's first space.