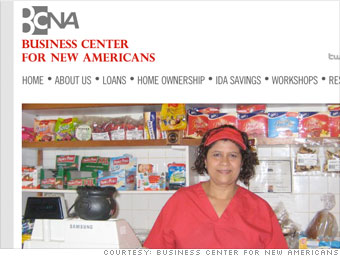 Headquarters: New York, N.Y.
Number of loans: 112
The BCNA's stated mission is to ''assist immigrants, refugees, women, and others in need to achieve self-sufficiency and wealth creation.''
Since 1997, that's what it's done. As of March, the nonprofit has made 1,060 microloans, worth $8 million. Some of these loans are as little as $500, and are used to help would-be entrepreneurs establish a credit history.
Anyone in Queens or Staten Island with a qualifying business can apply for a loan. Immigrants, refugees, and women in the other three boroughs can apply as well.
The nonprofit disbursed 112 loans in 2008.