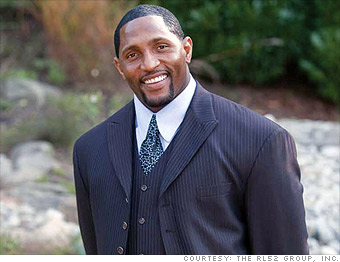 Headquarters: Baltimore
Website: RL52staffing.com
Baltimore Ravens veteran linebacker Ray Lewis is known as much for his generous charitable efforts as he is for his devastating tackles against members of opposing offenses.
So it is no surprise that he takes a social entrepreneurship approach to his for-profit ventures.
"Everything that Ray does is designed to help someone," said Dan Caporale, one of Lewis' partners and the president of RL52 Staffing.
After the economic downturn, Lewis wanted to do something to help the millions of unemployed professionals across the country. He's been directly involved with the development of his staffing company, which places people with national and international companies. He actually helps establish partnerships with corporate executives.
RL52 Staffing launched in May with overwhelming response. Employees are working to fill about 50 positions in the United States and abroad, and they've working with a pool of thousands of qualified applicants.
"I guess you should be careful what you wish for," said Caporale. "We almost have more on our plate than we can handle."