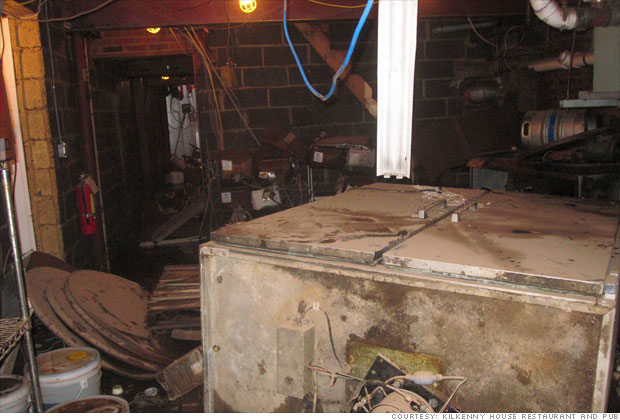 Business: Kilkenny House Restaurant and Pub
Location: Cranford, N.J.
The Kilkenny House Restaurant and Pub's basement was completely destroyed in Hurricane Irene and owner Barry O'Donovan doesn't know when he will be able to get his doors back open and his 30 employees back to work.
"Everything down in the basement is completely ruined," said O'Donovan. The basement had an office, a liquor room, freezers, coolers and electrical equipment.
It could cost as much as $400,000 to replace everything that was damaged, said O'Donovan.
Since the pub is not in a flood zone, O'Donovan does not have flood insurance.
He doesn't know how he will pay for repairs. "I don't have that sort of money," said O'Donovan.
O'Donovan, who opened the business in 2008, is determined to rebuild, however. "I have to. It is my building, my life, it is all I have ever done," he said. "That is my life savings. This is everything I ever had in my life."
O'Donovan has gotten enormous support from the town: He received about 100 phone calls and text messages from members of the community over the past couple days.
"When you see so many people pulling for you, you want to get through this," he said.