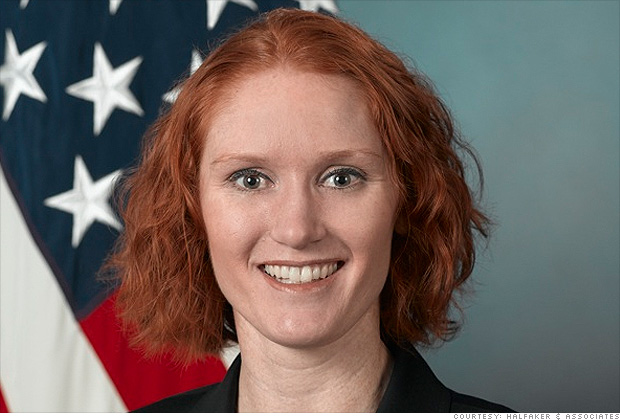 Entrepreneur: Dawn Halfaker
Dawn Halfaker lost her arm serving her country as an Army Captain in Iraq, but she never lost her spirit. Meeting another "Wounded Warrior" in the hospital, who was preparing for a triathlon despite her own devastating injuries, Halfaker realized she had a choice: concentrate on what she had lost or what she still had left.
The West Point graduate wanted to keep a connection to the troops. Having lead 32 soldiers in Iraq, she said. "I knew a lot about operations on the ground. No RPG [rocket propelled grenade] could take that knowledge from me." She "worked her butt off" as a consultant for a defense contractor and when word spread of her diligence, the contracts began pouring in. Halfaker & Associates recruited other veterans and now employs more than 100 people.
Halfaker credits the fire in her belly to determination. "Have a vision. Follow your passion. The money will come," she said.

By Kitt Walsh, contributing writer
@CNNMoney
- Last updated December 29 2011: 5:49 PM ET