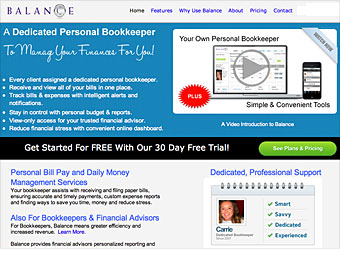 For consumers constantly on the go, Balance Financial will hand your paperwork over to a financial pro.
Based on your requirements, Balance will pair you with a bookkeeper from its network of screened professionals. This person will keep track of your bills, make payments, as well as organize receipts, mail and budgeting -- essentially acting as your personal bookkeeper online.
Balance Financial charges $40 a month for its basic services.