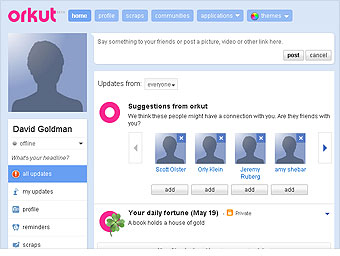 Google's first attempt at a social network actually debuted in 2002, two years before Facebook.

It has been described by some pundits as a failure, but with 100 million users, it's not so much a failure as it is unpopular in the United States. It actually has a very strong following in India and Brazil.
However, Orkut does have a growing problem of people creating fake user profiles to deliver spam on the network. Orkut has also faced privacy concerns, especially after it was hit with a virus in 2010 that collected users' personal information.