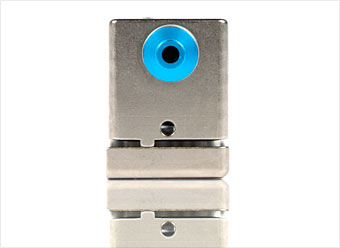 Revenue: Not available
Headquarters: Vancouver, Wash.
Industry: Laser technology
Founded: 2000
Employees: 450
Flexibility and tenacity are key entrepreneurial traits, and Scott Keeney has both in spades. In 2000 the former McKinsey consultant raised a boatload of venture capital to launch nLight, which made lasers designed to improve the performance of fiber-optic telecom networks. A year later the global telecom market collapsed. Keeney laid off employees and developed new uses for his semiconductor laser diodes (right), which today are employed in applications like laser hair removal and on fighter jets to confuse heat-seeking missiles. Though nLight doesn't disclose revenue, Keeney says his firm is profitable, and he expects sales to rise 50% this year. It competes in a crowded, roughly $900 million annual market, but one that's growing at more than 15%, according to analyst Tom Hausken of Strategies Unlimited, a market research firm. Hausken thinks nLight can expand by selling more complete laser systems as well as components.
--R.M.M.