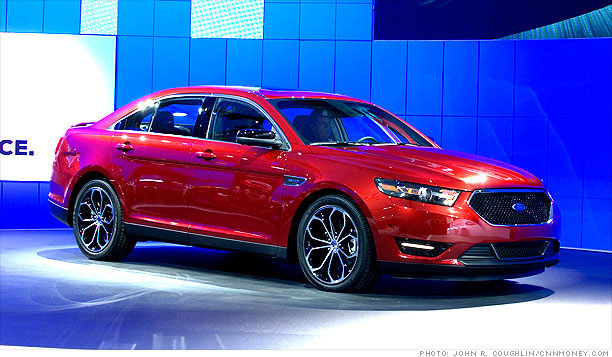 Price: $25,555
Fuel economy: 18 City, 28 Hwy
Ford Motor Co. has long had a challenge in differentiating it's mass-appeal Ford brand from its Lincoln luxury brand, especially since they closely share engineering.
All Ford vehicles get fairly cutting edge entertainment technology. In fact, recent upgrades may have been too cutting edge - some customers have complained of getting confused by it all.
Now Lincoln's intense makeover effort is getting further challenged by an improved version of Ford's new full-size Taurus, a car that has always been on that luxury car border.
Overall, the Taurus is close to a Lincoln MKS -- maybe better -- for a lot less money. Although they don't look much alike, both cars are based on the same engineering and are even built on the same assembly line.
One place where Lincoln, and other luxury brands, have a distinct advantage is in the dealership, said J.D. Power analyst Thomas King. With fewer cars to sell, luxury dealers can concentrate on making the car shopping experience pleasant and even enjoyable.