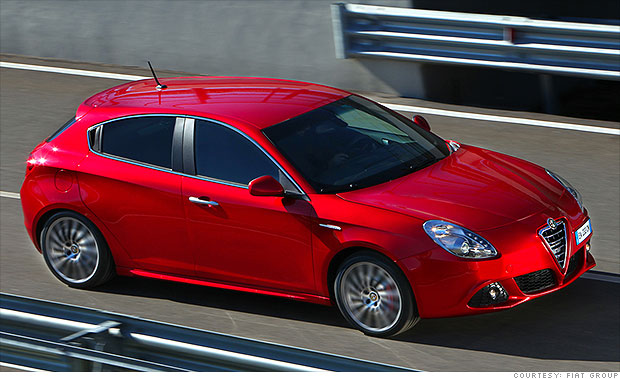 The sharp-looking Alfa-Romeo Guilietta is the right size for Europe's narrow roads. Vehicle occupants also tend to be, well, narrower in Europe than in the U.S.
So for a vehicle like this to really succeed in the U.S. it would need to be a bit wider and roomier and, Also, hatchback cars like the Guilietta just aren't very popular in the U.S. so it would need a seperate a trunk. That would also mean making it longer.
Fiat's partner, Chrysler Group, did just that and is selling a version of this car, called the Dodge Dart, in American showrooms. We'll know soon how successful that transformation was with American audiences.