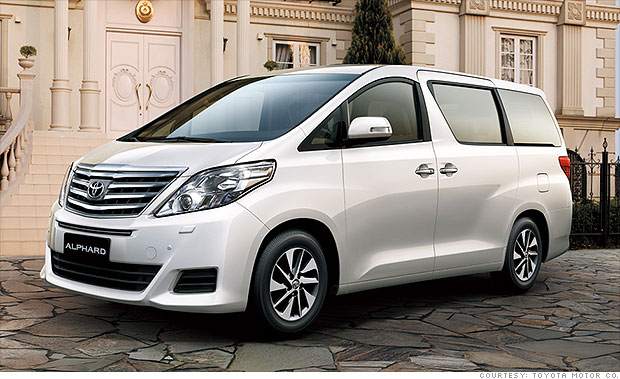 Toyota sells a very good minivan here in the United States called the Sienna. Back home in Japan, Toyota sells this very funky looking number with the unfortunate -- to American ears -- name of Alphard. (It sounds like something third-graders would call each other right before a fist fight.)
While it looks cooler than the Sienna, it's also slightly smaller, which would make it less competitive among America's very un-mini minivans.
Toyota also makes a youth-oriented version with more aggressive styling called the Vellfire.
That's right... As in "Van" and "Hellfire." That may be more minivan coolness than Americans are prepared for.