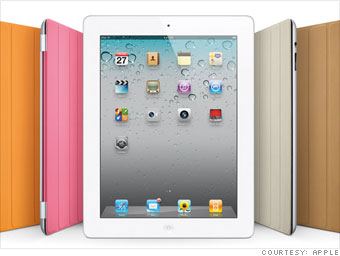 2012 will finally be the year of the affordable tablet.
Last year's Kindle Fire, priced at $199, started a scramble among competitors to bring down the cost of other tablets like the Blackberry PlayBook and HP TouchPad, which slashed it's price to $99 in a fire sale.
Meanwhile, newer models running on the Windows 8 operating system, like the Acer and Lenovo models, will also put pressure on prices for older Android tablets, including Motorola's Xoom and Samsung's Galaxy Tab, said Louis Ramirez, senior feature writer for dealnews.com.
Hell-bent on getting Apple's iPad? The hotly-anticipated iPad 3, rumored to launch in March, will likely bring down the price of the iPad 2 (current price tag: $499), said Stephen Baker, vice president of industry analysis at the NPD Group.
Prices on the first-generation iPad fell by as much as $100 after the iPad 2 was introduced.