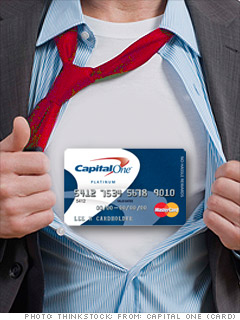 Whether you're new to the country, graduating from college or simply looking to rebuild your credit after falling off-track, the Capital One Cash Rewards for Newcomers card is a smart option.
The card gives cash back rewards of 2% for travel purchases and 1% for all other purchases. "It's rare to find a credit card for those with less-than-perfect credit that offers a rewards program," said Heckathorn.
The best part: It charges no annual fee, a rarity among subprime credit cards. On the flip side, however, the interest rate is a sky-high 24.9%, so don't plan on carrying a balance if you pick this card.
"[The APR] shouldn't matter because your goal should be to build your credit history by using the card sparingly and always paying your balance in full," said Heckathorn. "If you plan on carrying a balance right from the start, this isn't for you."
Since this is an unsecured card, it's going to be harder to get if you have horrible credit, but it's a great option for someone who has limited or no credit history, said Heckathorn.