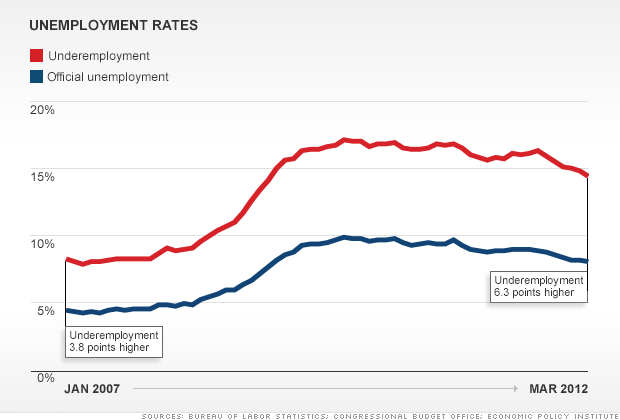 Unemployment has been above 7% during four presidential elections since World War II and the incumbent lost three of them. (The one winner? Ronald Reagan in 1984.) We're at just over 8% now.
The main
unemployment rate
is coming down, but that figure only includes people who are looking for a job.
A broader rate of underemployment includes those who've given up looking and part-timers who'd prefer to be full-time. That measure is falling too.
Even so, it says that one in seven Americans still want work they can't get.