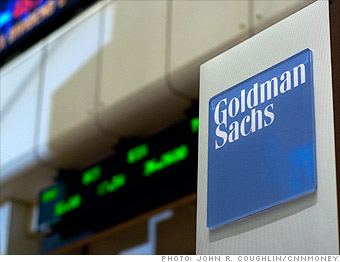 % of MBAs who want to work there:
10.71%
Headquarters:
New York, NY

A former employee's scathing attack of Goldman's culture ignited a public firestorm earlier this year, right around the end of the MBA survey period for this list, which may be why the firm slipped 3 notches from last year. Still, the investment bank's record of breeding success has landed the company near the top of the Top MBA Employers list year after year.
Goldman gives new MBA grads the opportunity to take on a lot of responsibility early on, says Sandra Hurse, global co-head of campus recruiting at Goldman. Campus recruits are viewed as "a pipeline of talent that we would tap for future leadership of the firm," she says.
What they're looking for: Goldman emphasizes working together to find the best solution for the problem at hand, so the firm is looking for people "who feel it is important to be part of a team," and have a strong record of excellence, Hurse says.

Getting hired: Goldman generally visits 15 to 20 elite schools in the United States for on-campus MBA recruiting. Earning a summer associate position is the best way into the full-time program.
The bank hired more than 200 summer associates globally this year. Right now, "the biggest area of growth is in private wealth management. There's really high demand for MBAs directly from campus," says Hurse.

Did you know? CEO Lloyd Blankfein doesn't have an MBA. He graduated from Harvard Law School and originally planned on making it to the Supreme Court.