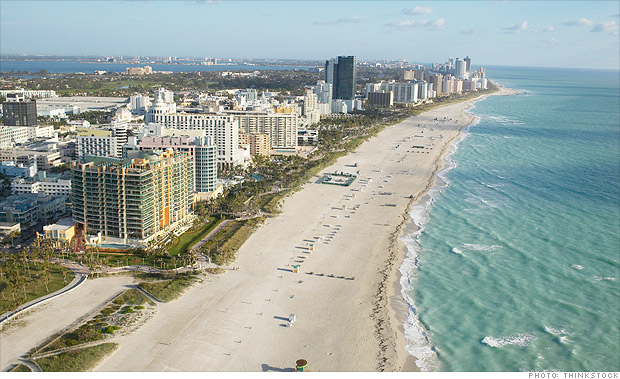 Median home price: $185,000
Miami's market recovery has already begun -- although many people don't realize it yet.
"The image of Miami real estate has been rows of empty towers, cranes sitting idle and stalled construction sites," said Jonathan Miller, president of appraisal firm Miller. The reality, though, is that the weak American dollar has resulted in an influx of Brazilians and other South Americans who are buying up properties.
In May, for example, international clients bought 60% of existing houses and condos and 90% of the newly-built homes in Miami.
Overall, sales volume of existing single-family homes jumped 51% in the third quarter compared with 12 months earlier, according to Realtor.com.
That's helped to cut the inventory of homes for sale by half that of year-ago levels, with homes staying on the market for about 30% less the amount of time, according to Realtor.com.