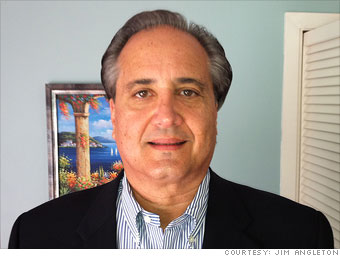 Owner: Jim Angleton
Location: Miami
Annual revenue: $1.9 million
Aegis provides U.S. government agencies with financial services, such as payroll. We are experiencing difficulty hiring qualified people who have Department of Defense secret clearance and financial expertise.
Since the Patriot Act was passed, the time frame to get a clearance went from 90 days to nine months. While we conduct in-house due diligence, the 32-page trust application is forwarded to government agencies, such as the FBI, NSA, etc., and costs the firm upwards of $25,000 per candidate.
If a criminal record, psychological issue, poor credit or other problem, comes up, a candidate could be disqualified. Aegis then eats the due diligence costs.
Without proper staffing, we work longer hours, nights and weekends included. We have to if we don't want to lose business. Aegis has six employees and wants to hire five more. By adding qualified representatives, we project tripling our revenues.
As the wars in Iraq and Afghanistan conclude, we are more optimistic about getting qualified people. Former military applicants have held or can get security clearances. We find they make excellent representatives for our company. Having been in harm's way, they are very disciplined and mature.