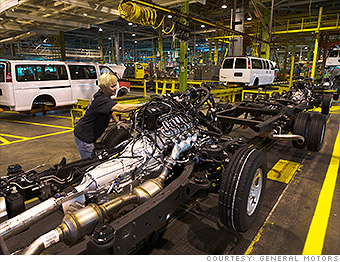 2011 startup rate: 400 per 100,000 adults
Move over Detroit. The big guns of manufacturing have turned sweet on Missouri -- and GM, Ford and even Boeing are opening or expanding factories here. Smaller suppliers and job shops are following, in hopes of capitalizing on the boom, said Daniel Mehan, president of Missouri's Chamber of Commerce.
Startups also are springing up in biotech, life sciences and more traditional areas like agribusiness and food processing.
Among the draws: low taxes, cheap electricity, and a push to make the state more business-friendly. Missouri's franchise tax, which corporations pay in advance for doing business in the state, is also being phased out and workers' compensation laws have been relaxed.
Start-up money remains hard to come by, though. One exception is Missouri's five-year-old New Markets development program, which provides capital to entrepreneurs who start businesses and add jobs in low-income communities.