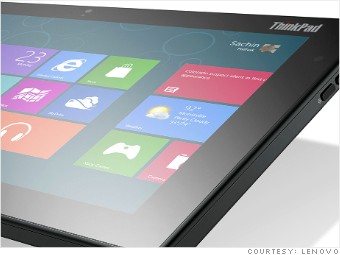 Despite an uncertain outlook for PC sales, Lenovo has been gaining market share.
The Chinese personal computer maker has nearly overtaken Hewlett-Packard (HPQ) as the largest PC manufacturer in the world, according to research firm IDC.
While PC sales have been declining worldwide, Lenovo has managed to grow profits by focusing on China and other emerging markets where PC ownership is low.
Lenovo (LNVGF) has been making ThinkPad laptops since it bought the brand from IBM (IBM) in 2005. It is also expanding into mobile phones and tablets.
The company has headquarters in North Carolina and Hong Kong, but more than 40% of its sales are made in China.