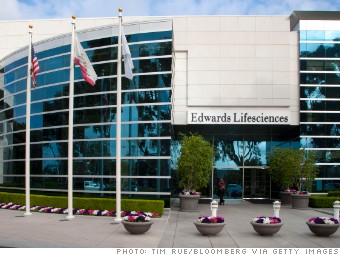 Ticker

: EW

2014 Performance

: 93%
2014 was quite the healthy year for Edward Life Sciences (EW). The medical technology company pumped big returns for its investors, as sales of its heart valves soared in the United States.
Profit for the firm, who's founder is credited with building the first artificial heart, doubled during the first nine months of the year.
Other than the solid financial performance, Edward Life Sciences is dealing with a friendlier Food and Drug Administration these days. Its CEO told Reuters recently that health regulators seem open to accelerating the approval process for certain medical devices that often get the go-ahead in Europe before the United States.
Edwards may also jump on the health care acquisition bandwagon. The company recently announced an investment in CardioKinetix, a firm that is creating a treatment for heart failure. As part of the deal, Edwards has the option to purchase the remaining shares of CardioKinetix. - JS