Brewing growth: Denise Morrison of Campbell Soup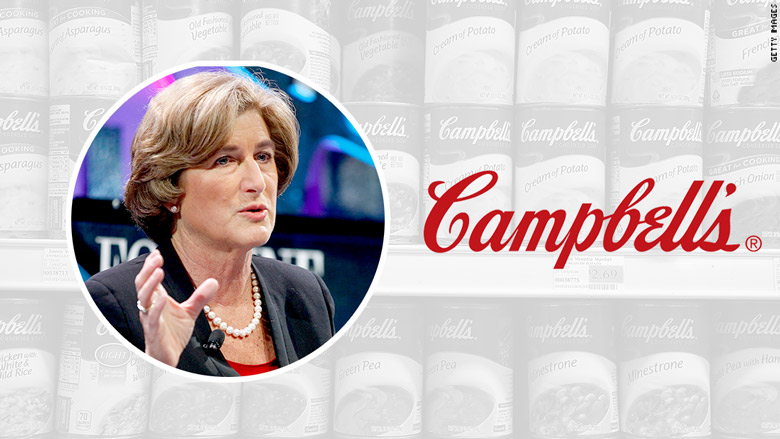 Campbell Soup is most well-known for its soup of course. But CEO Denise Morrison has boosted profits with some smart acquisitions as well.
The latest? Salsa and tortilla chip maker Garden Fresh Gourmet in June. It's Morrison's fourth deal in the past three years.
Campbell (CPB) bought juice and salad dressing maker Bolthouse Farms in 2012 and followed that up with the purchase of baby food maker Plum Organics and Danish cookie company Kelsen in 2013.
Related: Meet the sisters who shattered thge CEO glass ceiling
The acquisitions are helping Campbell become less reliant on the sleepy soup business. Its snacks and so-called "fresh" units now account for about 40% of sales.
That's a big reason why profits have continued to grow despite sluggish gains in overall sales. Investors are happy too. Campbell's stock is up 20% this year.
So don't be surprised if Morrison keeps scouring the organic aisle for more deals in 2016.
First published December 23, 2015: 10:00 AM ET
Partner Offers
Paid Partner