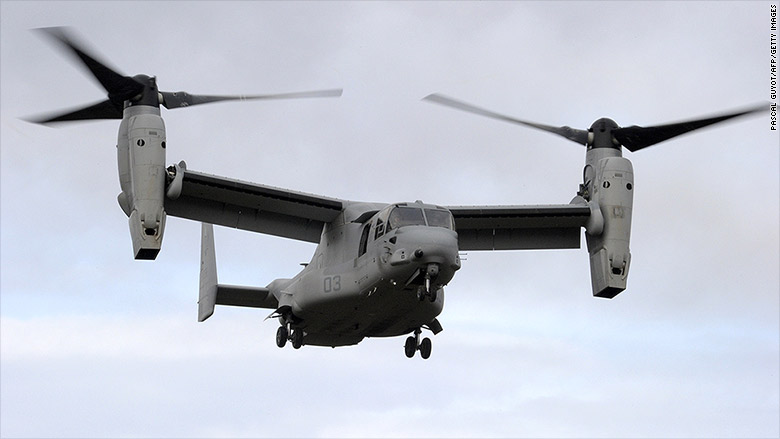 The Bell Boeing V-22 Osprey flew for the first time at an international aerospace show in 1995.
Curiosity surrounding the tilt-rotor vertical takeoff and landing aircraft had been heightened by crashes in 1991 and 1992. Despite later crashes -- including one that killed 19 Marines in 2000 -- the Osprey went on to be embraced by the Pentagon.
Seen here in a file photo, the Osprey now flies in support of the U.S. presidential helicopter Marine One.
First published June 16, 2017: 5:33 PM ET
Partner Offers
Paid Partner