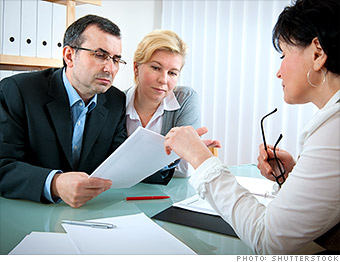 Loan processors are constantly being asked for status updates on applications for mortgages, auto loans and other lending products. And they get it from both sides: the applicants and the loan officers.
"When you give them the status they will email and call repeatedly for more updates, sometimes literally every hour if what you gave them was not what they wanted to hear," wrote one loan processor from Oceanside, Calif., in response to a query posted by the National Association of Loan Processors on behalf of CNNMoney.
Related: 'I work in fast food and I'm not a teenager'
A big challenge these days is to make sure all the new consumer protection regulations are being observed, said Sam Verma, a vice president of Peoples Privo Processing.
"Keeping up with all the new regulations is so stressful," she said. "You have to have everything correct or the loan can be denied."
In hot housing markets, like Austin, if the loan doesn't get approved quickly, it can kill the deal.
"If you don't meet your closing date, the sellers can cancel the contract and sell the home to somebody else," said Verma.