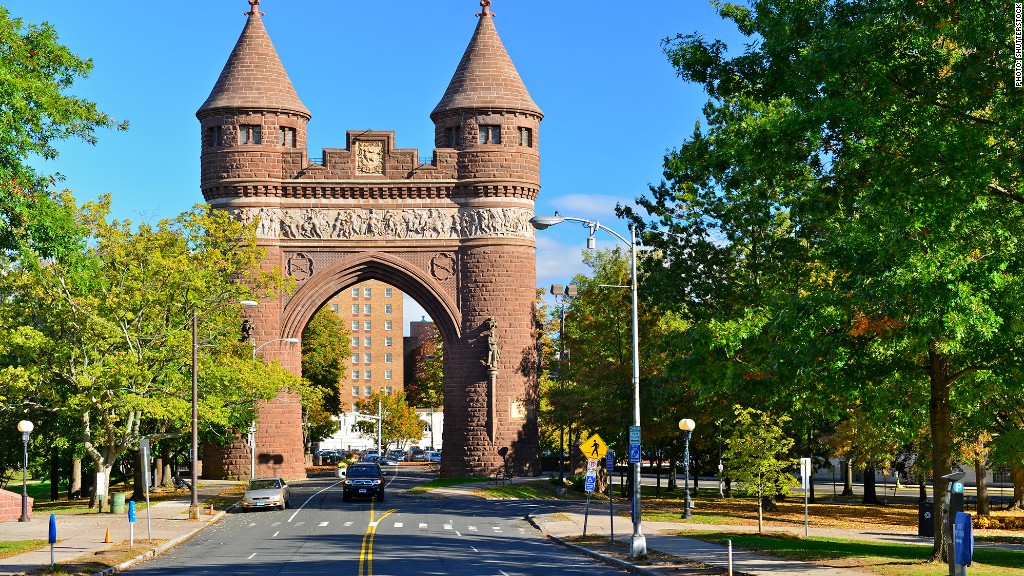 7
Zen factor

: Shorter work hours, quick commute times

Stress factor

: High cost of living
Only a few hours away from the Most Stressed Out City of New York, Hartford paints a far different picture.
Workers here spend much less time on the job, with an average work week that's among the country's shortest. Commute times are also shorter than average, and traffic isn't much of an issue.
Another plus: There are a variety of job opportunities in industries ranging from financial services and insurance to health care.
"If you take a job here, you can be a big fish in a small pond," said John Shemo, vice president and director economic development at the Metro Hartford Alliance.
Maybe because it's home to many of the country's biggest insurers, residents are also healthier; only 14% report being in fair or poor health, compared to nearly a quarter of residents in less healthy places, according to a CDC survey.
But residents do struggle with the high cost of living, including above-average prices for housing, transportation and utilities, among others.
First published June 27, 2014: 12:06 PM ET
Partner Offers
Paid Partner