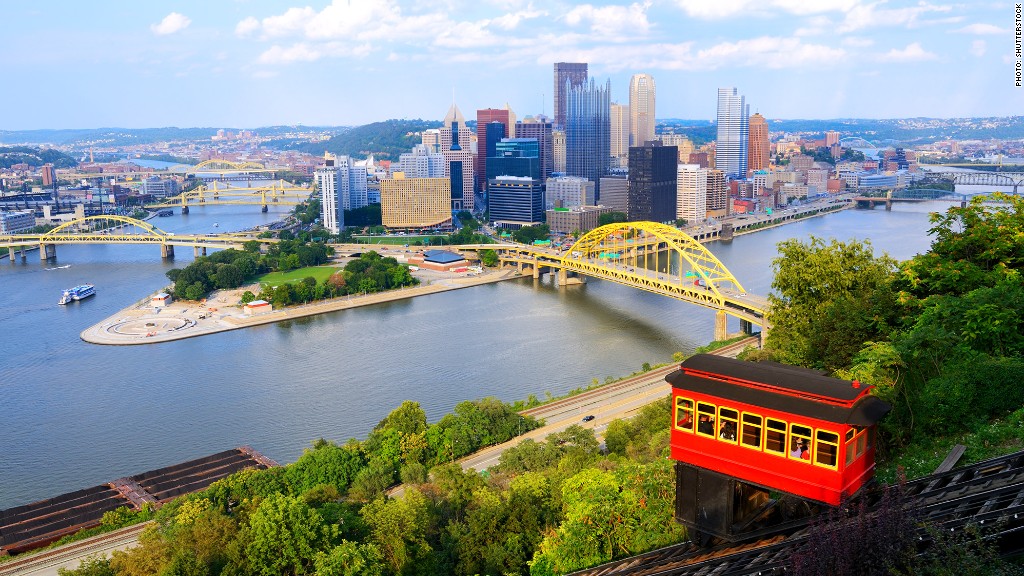 8
Zen factor

: Low cost of living, low crime

Stress factor

: Unhealthy lifestyles
Pittsburgh's diehard sports fans may be on edge when rooting for their favorite team, but its residents don't have much else to stress over.
Once a steel town, the city is now home to a variety of industries, from financial services to energy companies. It's also home to many colleges and universities. In fact, employment in the region is at an all-time high, said Bill Flanagan, executive vice president of corporate relations at the Allegheny Conference on Community Development.
And with shorter work hours and average commute times, work doesn't take over peoples' lives here.
"There is great balance to Pittsburgh," Flanagan said. "It's big enough to have a world class symphony and major professional sports teams... but at the same time it's small enough that you can have all those things without the hassles."
Only 12% of area residents live in poverty, and crime rates are among the lowest of all 55 places CNNMoney analyzed. Plus, affordable home prices and other expenses mean incomes stretch further.
But people who live here don't lead the healthiest lifestyles. Nearly a quarter of residents are smokers, according to a CDC survey, while many don't get much exercise. Flanagan said there are efforts to change that, such as a planned bike share program.
First published June 27, 2014: 12:06 PM ET
Partner Offers
Paid Partner