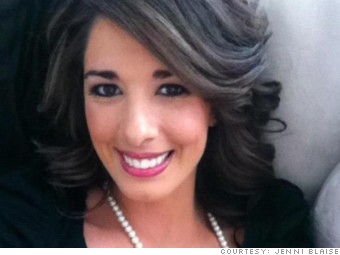 Instead of holding on to the gold and silver jewelry from her past relationships, Jenni Blaise has been cashing in on those memories in order to pay back the $16,000 she owed on her student loans.
Over the past couple years, she has been taking old rings, necklaces and earrings to Gold & Silver Buyers, near Sam Houston State University in Huntsville, Tex., where she graduated in 2010.
"When I graduated I kept seeing commercials about selling your gold for cash, and I had a ton of jewelry I just never wore," she said.
Blaise, now 25 years old, has raked in almost $1,000 from her unwanted jewelry so far, with her gold high school ring bringing her $450 alone. She also sold several nice earrings that were missing their match. She found a pendant and some earrings at a garage sale that she bought for $17 and sold for $130 to Gold & Silver Buyers. And then there was the ring, necklace and earrings from previous relationships that she unloaded.
The money has gone straight toward her loan payments -- putting a small dent in the $11,000 that she still owes. "The first $800 I got paid off my student loans for three months, so it's definitely helped a lot," she said.