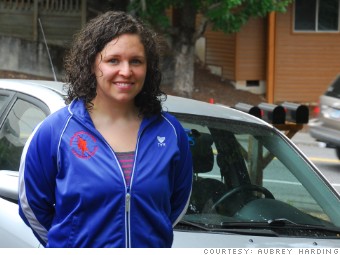 Aubrey Harding, 24, decided there was no point in leaving her car sitting in a garage for four years while she was attending medical school, so she started renting it out for some extra cash to help her pay her bills.
Since her school, the National College of Natural Medicine, is in Portland, Ore., she's able to walk or bike most places anyway.
In June, she joined car-sharing network Getaround.com, creating a profile for her 2003 Mazda Protégé complete with photos. She now rents it out for $7 per hour, $35 per day or $175 a week. The $200 she has earned so far has already paid for her fall textbooks and she's hoping to earn another $100 per month during the school year to pay for whatever books and materials she needs for classes.
"I can't have a real job when I'm in medical school, so this is a great way to pay for expenses," said Harding.