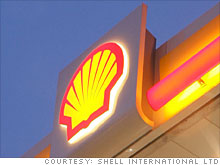 In a dismal year, these 20 companies saw the steepest losses.
more

Peter Voser, head of the world's largest oil company, is shaking things up.
more

Oil companies are the biggest money makers on this year's Global 500.
more

Daimler CEO Dieter Zetsche is trying to outrace BMW and Audi.
more
•
Daimler's rocky road

FAQ and methodology
All companies on the list must publish financial data and report part or all of their figures to a government agency. In the U.S., private companies and cooperatives...
More