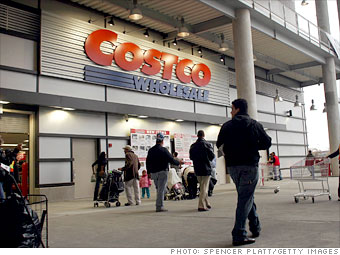 Thanks for liking one of the World's Most Admired Companies.
Now get even more company insights: Like Fortune magazine on Facebook for the latest in-depth business reporting and analysis.
Top 50 rank:
20
Rank in Specialty Retailers: Diversified:
1
(Previous rank: 1)
Overall score:
6.95
Ticker:
COST
Why it's admired:
The warehouse retailer is already off to a strong start this year despite a slight raise in membership costs last holiday season. The company reported January sales were up to $40.18 billion, an 11% increase from the same time last year. Costco has even managed to expand its operations -- adding seven new warehouses in the last months of 2011.
Network with Costco Wholesale
Costco Wholesale stats

From the March 19, 2012 issue