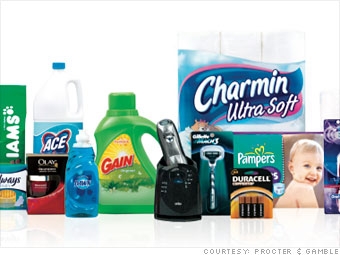 Thanks for liking one of the World's Most Admired Companies.
Now get even more company insights: Like Fortune magazine on Facebook for the latest in-depth business reporting and analysis.
Top 50 rank:
9
Rank in Soaps and Cosmetics:
1
(Previous rank: 1)
Overall score:
8.10
Ticker:
PG
Why it's admired:
Procter & Gamble has had to make major changes to adjust to a challenging consumer market. The world's largest consumer-products company is up against slow growth in developed markets.
To offset those problems, P&G will cut 1600 jobs, the company announced in January, which should save $240 million. P&G will also continue to focus on growing its businesses overseas, which account for 80% of the company's sales growth and 37% of its total sales. This year, P&G is also gearing up for the 2012 summer olympics with an accompanying marketing push at that it predicts will bring in $500 million in incremental sales.
Network with Procter & Gamble
Procter & Gamble stats

From the March 19, 2012 issue