10 of 50
FedEx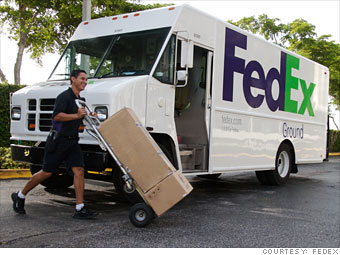 10
Top 50 rank:
10
Rank in Delivery:
2
(Previous rank: 2)
Overall score:
7.00
Ticker:
FDX
Why it's admired:
When FedEx started out in 1971, the business idea was simple but revolutionary: deliver packages overnight (and on time). Its founder, Fred Smith, has been CEO since day one, and has overseen the company's fast growth and diversification. Last year, FedEx moved to cut costs amid a sluggish global economy. Although it plans to eliminate thousands of jobs, so far it's doing that with voluntary buyouts, rather than mass layoffs. —AV
Headquarters:
Memphis, TN
Website:
www.fedex.com
Nine key attributes of reputation
Industry rank
Use of corporate assets
3
Quality of products/services
1
From the March 18, 2013, issue.