9 of 50
Walt Disney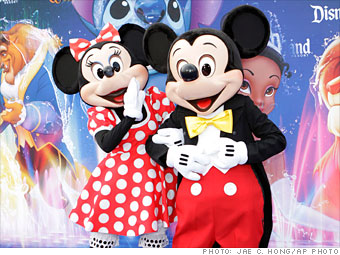 9
Top 50 rank:
9
Rank in Entertainment:
1
(Previous rank: 1)
Overall score:
7.84
Ticker:
DIS
Why it's admired:
Disney once again made headlines for a major acquisition in 2012, this time with the purchase of LucasFilm, for $4.05 billion, in October. The company can now add the existing six "Star Wars" films—and the upcoming seventh film set to hit theatres in 2015—to its list of entertainment offerings. Disney (DIS) already purchased Pixar Animation Studios ("Toy Story") in 2006 and Marvel Entertainment ("Avengers") in 2009 in its quest toward massive growth. But growth at Disney hasn't been limited to the big screen, and its resorts remain a popular hotspot for vacationing families. For the fiscal year ending last November, revenue from Disney's parks and resorts business rose 9% over 2011, the highest of any area within the company. —KW
Headquarters:
Burbank, CA
Website:
www.disney.com
Nine key attributes of reputation
Industry rank
Use of corporate assets
1
Quality of products/services
1
From the March 18, 2013, issue.