25 of 50
Exxon Mobil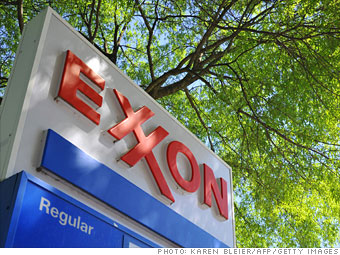 25
Top 50 rank:
25
Rank in Petroleum Refining:
1
(Previous rank: 2)
Overall score:
8.19
Ticker:
XOM
Why it's admired:
ExxonMobil maintains its title as the world's largest oil and gas corporation and recorded an impressive year on Wall Street in 2012. The Texas-based oil giant brought in nearly $45 billion in earnings last year, up 9.3% from 2011. (For comparison, Apple's earnings totaled just shy of $42 billion for FY2012.) ExxonMobil's dominance over other American oil companies like Chevron Corp. and ConocoPhillips hasn't led toward a slowdown, either. Instead ExxonMobil is making moves overseas. Earlier this month, ExxonMobil announced it would expand on current cooperation with Rosneft, Russia's largest oil producer, to further explore natural gas reserves in the Russian Arctic. —KW
Headquarters:
Irving, TX
Website:
www.exxonmobil.com
Nine key attributes of reputation
Industry rank
Use of corporate assets
1
Quality of products/services
1
From the March 18, 2013, issue.