23 of 50
Costco Wholesale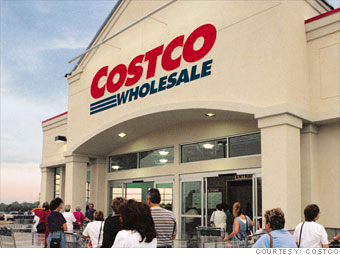 23
Top 50 rank:
23*
Rank in Specialty Retailers: Diversified:
1
(Previous rank: 1)
Overall score:
6.95
Ticker:
COST
Why it's admired:
Last year marked Costco's third consecutive year of record sales and record earnings. The Washington state-based company brought in $97 billion in sales in 2012 and $1.7 billion in profits, making it the seventh-largest retailer in the world. The company sells consumer goods in bulk and makes a point of relentlessly driving down prices (18 bags of Pop Chips go for $8.89). That price-cutting has won loyalty among Americans increasingly strapped for cash. Even Vice President Joe Biden was recently seen shopping in one of the company's cavernous stores. Shortly after the election he stopped by to pick up a few books, Duraflame logs, and some pie. —AV
Headquarters:
Issaquah, WA
Website:
www.costco.com
Nine key attributes of reputation
Industry rank
Use of corporate assets
2
Quality of products/services
1
From the March 18, 2013, issue.