Feb 15:

With wide swaths of the country drying up, water-hungry utilities scramble to meet surging energy and water demand. more
CES organizers say the 20,310 tons of carbon dioxide conference-goers will generate will be neutralized with $108,000 in carbon offsets. Really?

more

Where the leading candidates stand on everything from a gas tax to a carbon cap to drilling in the Arctic National Wildlife Refuge. more

The peacock network gave all of its programming a green makeover for one week. But what was it hoping to accomplish?

more

U.S. business really has become cleaner and greener. The changes are huge - and so is the opportunity. A look at what could be the business story of the 21st century. more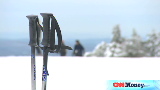 Mountain resorts are turning to sustainable technologies to extend ski seasons and slash energy costs.
more

•
Green driving, cheap driving.

•
Solar on a diet

•
Investing in a green future

Subscribe to The Business of Green
The Business of Green series focuses on the intersection of business and sustainability. Fortune's editors and host Olivia Zaleski look at the people and companies driving change and solutions for today's business leaders.