EBay boycott winds down, but anger remains
A weeklong boycott by some sellers hasn't prompted eBay to reconsider a slew of fee and policy changes. Now comes the wait to see if community anger eventually takes a toll on eBay's bottom line.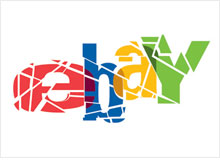 (FORTUNE Small Business) -- A weeklong eBay (EBAY, Fortune 500) boycott initiated by sellers upset with fee and policy changes that began rolling out last week ended Monday with uncertain results.
During the first three days of the boycott, Medved.net, a third-party Web site that tracks eBay's listings totals, reported a decline of about 17% in the number of listed items available for sale on eBay. The number of live items jumped a few times during the remaining days of the strike but currently sits at around 13 million, 10% lower than when the boycott began Feb. 18.
However, separating out boycott effects from standard, everyday fluctuation in eBay's listings totals is a tricky task (eBay doesn't publicly release listings numbers, forcing observers to rely on third-party statistics). EBay spokesman Usher Lieberman said that as of Friday, the company had not detected any strike-related effects on its listings totals.
Larry Witt, an equity analyst who covers eBay for Chicago investment research firm Morningstar (MORN), doesn't believe the boycott - which some activist sellers would like to see extended - will dent eBay.
"Every once in a while a certain segment of the community gets upset, boycotts, and ultimately ends up coming back in the end," Witt said.
David Steiner, president of industry trade publication AuctionBytes, said it's hard to rely solely on listings numbers to track the effects of the boycott. A pre-boycott, one-day promotion that offered discounted listing fees and the Feb. 20 implementation of eBay's controversial new fee structure makes an apples-to-apples comparison to "eBay business as usual" nearly impossible.
He thinks lasting repercussions - if there are any - of sellers' frustration with eBay will become clear over the next few months.
"Sellers have been much more savvy about reaching the media this time," Steiner said. "They used tech platforms, like [News Corp.'s (NWS, Fortune 500)] MySpace, that were not available during previous protests, and they are more serious about moving their inventory to other channels."
EBay merchants will have grist for their rants for months to come. Last week, eBay implemented the first of its new policies, lowering the listing fees for posting items for sale on the site but hiking the "final value" fees it charges as a commission when goods sell. Next month - eBay hasn't made exact dates public - the company will introduce a revamp of its default search algorithm prioritizing volume sellers with high customer feedback ratings, a move smaller vendors worry will marginalize their offerings.
Also on the calendar for implementation sometime next month is a new policy under which eBay will hold for up to 21 days payments made through PayPal for transactions eBay considers "high risk." Finally, starting in May, eBay will amend its feedback system to prevent sellers from leaving negative comments about their buyers.
Widespread seller displeasure over those changes, announced in late Jan., motivated last week's boycott.
John VanCott, an Orem, Utah, antiques dealer, is an eBay PowerSeller who used to post up to 100 listings a week, auctioning off retro signs and automotive parts. During the boycott, he cancelled his live listings.
"I probably lost about $300 to $400," said VanCott, who uses the proceeds from his sales to cover his monthly housing payment. Like many eBay protestors, VanCott, 42, spent his week off checking out and posting listings on competitor sites, such as OnlineAuction.com.
After 10 years as a vendor, VanCott is not ready to entirely abandon eBay - he launched five new listings on Monday. However, the collector only intends to post about 25% of his inventory on the site, mostly cheaper items that will garner a smaller final sale commission for eBay.
"EBay has really thrown out an opportunity to any auction site looking to ramp up their operation," he said.
EBay veteran and boycott participant Nancy Baughman, of Raleigh, N.C., also intends to begin reselling her consignment items on eBay, but said she is disheartened by eBay's approach to implementing changes. Baughman has set up an account on Bidville.com and joined an online organization called the BidderBlacklist.com, which aims to warn eBay sellers about fraudulent buyers and scam artists once the auction site begins preventing sellers from rating buyers.
"We're not sure how all these changes are going to play out because we don't trust eBay," said Baughman. "That's the core problem. It's hard to have a business relationship if you don't trust your business partner."

To write a note to the editor about this article,
click here
.



My dream is to launch my own business someday. Now that it's time to choose a major, I'm debating if I should major in entrepreneurial studies or major in engineering to acquire a set of skills first. Is majoring in entrepreneurship a good choice?
More
- Spate, Orange, Calif.

More Small Business

Next Little Thing 2010