Big rally on Wall Street
Stocks jump over 250 points, as better-than-expected earnings reports from Intel and JP Morgan help soothe worries about poor first-quarter results.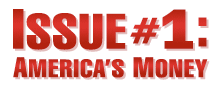 Issue #1: America's Money - Everyday on CNN
NEW YORK (CNNMoney.com) -- Stocks spiked Wednesday, with the Dow rising almost 250 points, as better-than-expected profit reports from Intel, JP Morgan Chase and Coca-Cola reassured investors worried about the quarterly earnings reporting period.
The Dow Jones industrial average (INDU) climbed 2.1%, the broader Standard & Poor's 500 (SPX) index climbed 2.3% and the Nasdaq composite (COMP) jumped around 2.8%.
After the close of trade, IBM (IBM, Fortune 500) reported higher quarterly earnings that topped estimates thanks to strong U.S. sales. (Full story).
Also after the close, eBay (EBAY, Fortune 500) reported higher quarterly sales and earnings that topped forecasts, due to more ad listings and strength in its global businesses, among other factors. (Full story)
Merrill Lynch (MER, Fortune 500) and Pfizer (PFE, Fortune 500) are among the big companies reporting quarterly results before the start of trade on Thursday. Reports are also due on weekly jobless claims, the index of leading economic indicators and the Philadelphia Fed index, a regional reading on manufacturing.
Stocks managed gains Tuesday thanks to some upbeat earnings and a strong regional manufacturing report. That momentum seemed to carry over to Wednesday, as investors breathed a sigh of relief that some of the first-quarter earnings are defying grim expectations.
"The rally is largely in response to the better earnings reports today, especially in the financial sector," said Matt King, chief investment officer at Bell Investment Advisors.
Earnings are on track to have fallen about 14.5% from a year ago, according to the latest Thomson Financial estimates. That's a blended figure, combining expected and reported earnings. So far, just 10% of the S&P earnings are out.
But financial company earnings have been forecast to fall more than 50%, amid the ongoing fallout from the credit and housing market crises.
"Clearly, the market has priced in gloomy financial sector earnings and the year-over-year results have been ugly," said King, "but the key is that results so far have been coming in ahead of expectations."
JP Morgan Chase (JPM, Fortune 500) reported a smaller-than-expected drop in quarterly earnings Wednesday, on a slightly larger-than-expected drop in revenue. Although the company has been hit by the credit crisis and the housing market collapse, it has managed to hold up better than many of its peers. Shares gained 6.7%.
Other bank stocks rallied in tandem including Wells Fargo (WFC, Fortune 500), which reported lower earnings that were still above forecasts.
Chipmaker Intel (INTC, Fortune 500) reported lower first-quarter earnings that met estimates on higher sales that topped estimates late Tuesday. Intel also forecast second-quarter revenue in a range that could beat analysts' current estimates. Shares jumped 5.8% Wednesday.
More earnings. Dow stock Coca-Cola (KO, Fortune 500) reported higher sales and earnings that topped estimates Wednesday morning. Shares were little changed.
Washington Mutual (WM, Fortune 500) reported a $1.1 billion quarter loss late Tuesday, as it had warned it would a week earlier. The company also said it has concluded its plans to raise $7 billion in capital from private equity firm TPG. (For more on WaMu's shareholder meeting Tuesday, click here.)
Wells Fargo (WFC, Fortune 500) reported lower quarterly earnings that nonetheless topped analysts' forecasts. The company's profit was hurt because it had to increase loss reserves, setting aside $2.03 billion to cover higher delinquencies and defaults on mortgages and other loans.
Market breadth was positive. On the New York Stock Exchange, losers topped winners four to one on volume of 890 million shares. On the Nasdaq, decliners beat advancers two to one on volume of 1.47 billion shares.
Economic news. In the latest troubling sign for the housing market, new home construction fell more than expected to a 17-year low. Building permits, a measure of builder confidence, also declined. (Full story).
The Consumer Price Index (CPI) rose 0.3% in March, up from a flat reading in March, but in line with analysts' estimates. The so-called "core" CPI, which strips out volatile food and energy prices, rose 0.2%, up from a flat reading in March and also in line with forecasts. (Full story).
March Industrial production rose 0.3%, surprising economists who were looking for a decline in the month. Capacity utilization held steady at 80.3% versus forecasts for a read of 80.4%.
In the afternoon, the Fed released its periodic "beige book" reading on the economy, which showed weaker economic conditions over the last few months and tepid consumer spending.
Commodity prices. U.S. light crude oil for May delivery settled at $114.93 a barrel on the New York Mercantile Exchange, closing at a record for the third day in a row. Oil had spiked to a trading record of $115.07 earlier in the session after the government's weekly inventories report showed a surprise drop in crude supplies.
The national average price for a gallon of regular unleaded gas hit an all-time record of $3.399, AAA reported.
COMEX gold for June delivery rose $16.30 to settle at $948.30 an ounce.
Other markets. The dollar hit an all-time low versus the euro and rose against the yen.
Treasury prices fell, lowering the yield on the benchmark 10-year note to 3.68% from 3.60% late Tuesday. Bond prices and yields move in opposite directions.

Features

These Fortune 100 employers have at least 350 openings each. What are they looking for in a new hire? More

It would be the world's second-biggest economy. See how big companies' sales stack up against GDP over the past decade. More