When a HELOC freezes over
What to do if the bank tries to put your credit line on ice.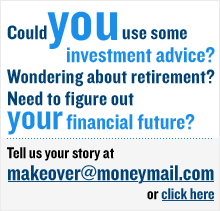 (Money Magazine) -- When Diane Carr, 55, received word in February that her home-equity line of credit would be canceled, she was dumbfounded. The HELOC had been open since 2003, when she bought her Woodside, Calif. home. And Carr had never even tapped it.
"It was just a security thing," she says. No matter. In recent months, tens of thousands of homeowners like Carr have been shut off from their equity as lenders try to stem losses from subprime mortgages and other high-risk loans.
As of September, delinquencies on HELOCs were up 47% year over year, according to Economy.com; the numbers are expected to be worse in 2008. In response, Countrywide has already suspended an estimated 122,000 lines, many in high-foreclosure-rate states, and USAA has frozen or reduced some 15,000 accounts.Bank of America (BAC, Fortune 500), Chase (JPM, Fortune 500) and Citibank (C, Fortune 500), among others, are following suit.
Not all HELOCs will be frozen or downgraded, but you can be sure lenders will scrutinize every account - including yours.
If your HELOC hasn't been frozen (yet)
Know your risk. Areas where housing prices have fallen by 10% or more are prime targets for freezes, says Susan McHan, president of Opes Advisors, a mortgage banking firm in Palo Alto, Calif. Because of new lending standards, your HELOC could also be in danger if you bought your home in the past few years with little money down.
Last year consumers could easily borrow up to 100% of a home's value through a combination of a HELOC and a first mortgage. Today you'd be lucky to get up to 90%; 60% is the max in areas hit hardest by home-price declines.
Lenders are beginning to apply the same standards to existing HELOC customers. Call your bank and ask what the loan-to-value cap is on new HELOCs. If your house debt is above that, your line could be at risk. A change in credit score or a missed payment could also flag your account. Reread your contract to see if such factors allow the lender to cut you off.
Access cash now. If your line is in jeopardy and you need the HELOC to finish a renovation, you could draw a lump sum. On the downside, you'll cut your equity; you'll owe interest now; and if prices keep falling, your loan values could top your home's value. So borrow only as much as you need and put the cash in a high-yielding savings account or CD until the bills in question come due.
If your HELOC is on ice
Fight for a defrost. The letter from your lender should explain why the line was suspended and how to appeal. Some banks use automated processes to identify troubled markets.
To prove that your house hasn't been affected, ask a realtor to pull prices for houses sold within three miles in the past six months, ask your mortgage originator to intervene, or have your house reappraised. The latter can run $400, but if you were counting on the line, it may be worth it.
If a change in your risk profile is the cause, check your credit reports. Carr was told that her HELOC had been canceled because of a drop in her FICO score. But when she checked, it was above 800, so the lender reinstated her line.
Compromise. If your efforts fail, ask for a lower credit line instead of a total freeze. The bank may be more amenable if you hold your primary mortgage there, as that's an insurance policy of sorts.
Shop around. Not all banks have the same standards. If you have at least 10% equity, you may qualify with another lender. Search at bankrate.com, or click on the link above and to the right.

Features

These Fortune 100 employers have at least 350 openings each. What are they looking for in a new hire? More

It would be the world's second-biggest economy. See how big companies' sales stack up against GDP over the past decade. More