Mixed day on Wall Street
Stocks struggle in choppy session as investors consider inflationary risks after Bernanke's speech. Oil drops more than $3 a barrel, but remains high.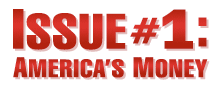 Issue #1: America's Money - Everyday on CNN
NEW YORK (CNNMoney.com) -- Stocks were mixed Tuesday as investors welcomed a retreat in oil prices, but remained concerned about the outlook for inflation following cautious comments from the Federal Reserve Chairman.
The dollar gained versus other major currencies. Bond prices slumped, raising the corresponding yields. Gold and other commodity prices slumped.
The Dow Jones industrial average (INDU) added a few points, with strength in bank shares and Coca-Cola taking the edge off falling oil stocks.
The broader Standard & Poor's 500 (SPX) index lost 0.2% and the Nasdaq composite (COMP) lost 0.4%.
Wednesday brings the release of the weekly oil inventories report, the Fed's Beige book.
Stocks were mixed in the morning, but turned higher at midday as oil prices slipped.
"In the short term, oil down a couple of dollars has made people a bit more optimistic, particularly after Bernanke's comments on inflation this morning," said Ryan Detrick, senior technical strategist at Schaeffer's Investment Research.
Yet, a more than $3 slide in oil prices also gave investors a reason to cash out of some of the oil services stocks that have risen of late, including Exxon Mobil (XOM, Fortune 500) and Chevron (CVX, Fortune 500). The Amex Oil index slipped over 3%.
A rally in financial stocks also helped the broader market Tuesday after Wednesday's sector decline on Lehman Brothers' big quarterly loss.
But the threat of rising pricing pressure and the possibility of higher interest rates to combat this pressure hung over markets for a second session. On Monday, two Fed officials hinted that the central bank will soon have to raise rates to combat inflation. Fed chief Ben Bernanke echoed a similar sentiment in a speech late Monday night.
Company news: A variety of financial stocks bounced back Tuesday, finding some momentum after Monday's big slide. Gainers included Dow components AIG (AIG, Fortune 500), Citigroup (C, Fortune 500) and JP Morgan Chase (JPM, Fortune 500).
Washington Mutual (WM, Fortune 500) climbed nearly 7% after sliding 17% Monday on worries that the lender is in for billions more in writedowns over the next three years, amid the subprime mortgage meltdown.
Lehman Brothers (LEH, Fortune 500) was an exception, falling for a second session as analysts said that the firm is likely to see years of smaller profits as a result of its plan announced Monday to raise an additional $6 billion in capital. The brokerage forecast Monday that it would post a quarterly loss of nearly $2.8 billion.
Dow component Coca-Cola (KO, Fortune 500) rose after Deutsche Bank Securities upgraded the stock to "buy" from "hold," according to reports.
Among technology movers, chipmaker nVidia slumped on an analyst downgrade, while Apple bounced back after sliding Monday following the introduction of its latest iPhone.
In merger news, XTO Energy (XTO, Fortune 500) said it's buying privately-held Hunt Petroleum for $4.19 billion in cash and stock. Shares of XTO rose in the morning, touching an all-time high, before abandoning gains in the afternoon.
Market breadth was negative. On the New York Stock Exchange, losers beat winners 2 to 1 on volume of 1.29 billion shares. On the Nasdaq, decliners topped advancers four to three on volume of 2.09 billion shares.
Bernanke on the economy, inflation: Speaking at a conference Monday night, Bernanke indicated that the Fed may soon need to raise interest rates to combat rising commodity prices and other inflationary pressures and to help the weakened dollar.
Bernanke also said that despite a big jump in unemployment in May, the danger that the economy has fallen into a "substantial downturn" seems to have eased. (Full story).
Trade deficit jumps: The gap between imports and exports grew more than expected in April, the government reported, due largely to high oil prices. The trade gap swelled to $60.9 billion in April, a 13-month high, from a revised $56.5 billion in March. Economists expected $60 billion, on average, according to a survey by Briefing.com. (Full story).
Gas hits new record: The national average price for a gallon of regular unleaded gas rose to a record $4.043 from the previous day's record of $4.023, AAA reported.
Oil prices turn lower: U.S. light crude oil for July delivery fell $3.04 to settle at $131.31 on the New York Mercantile Exchange, erasing early gains.
Other markets: The dollar gained versus the euro and yen.
Treasury prices slumped, raising the yield on the 10-year note to 4.10% from 3.99% late Monday. Bond prices and yields move in opposite directions.
COMEX gold for August delivery fell $26.90 to settle at $871.20 an ounce.

Features

These Fortune 100 employers have at least 350 openings each. What are they looking for in a new hire? More

It would be the world's second-biggest economy. See how big companies' sales stack up against GDP over the past decade. More