Dow in 350-point tumble
Blue-chip indicator ends at a 21-month low as crude hits record high above $140 a barrel. Goldman Sachs' downgrades of investment banks, GM drag on markets.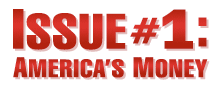 Issue #1: America's Money - Everyday on CNN
NEW YORK (CNNMoney.com) -- The Dow plummeted more than 350 points Thursday as selling accelerated following a record surge in oil prices. The three major indexes took a beating right out of the gate after Goldman Sachs downgraded two key Dow components, and two tech leaders disappointed investors.
The Dow Jones industrial average (INDU) shed 358.41 points, or 3%, to close at 11,453.42. The last time the index was near that level was 21 months ago in September 2006.
The Dow lost more points Thursday than any other day this year except for Feb. 5, when the indicator lost 370.03 points.
Despite the major selloff, however, the market is not yet in "bear" market territory. A bear market is defined as a drop of at least 20% off the recent high. The Dow closed at 14,164.53 on Oct. 9, and ended Thursday down 19.1% from that peak.
In fact, the broader Standard & Poor's 500 (SPX) index was off 2.9% and the tech-heavy Nasdaq composite (COMP) declined 3.3% at the end of the day.
"We have a perfect storm of bad news today," said Art Hogan, chief market analyst at Jefferies & Co. "None of the news is surprising necessarily [but] it is surprising the magnitude of the response to news that should already have been baked into this market."
"Oil is a major factor, but it is not the only thing," said Harry Clark, founder and CEO of Clark Capital Management Group. "There is nothing good right now" in the news, Clark added. While oil hit a new record above the $140 threshold, oil prices are only part of a larger picture.
Market breadth was negative. On the New York Stock Exchange, losers topped winners by five to one on volume of 1.54 billion shares. On the Nasdaq, decliners beat advancers by four to one on volume of 2.32 billion shares.
Oil touches $140 a barrel: The stock selloff gained steam after crude oil soared to a new intraday record of $140.39 a barrel on the New York Mercantile Exchange Thursday afternoon.
Oil crossed $140 a barrel for the first time ever Thursday following reports that Libya may cut production and an OPEC official saying crude could hit $170 a barrel this summer. The dollar's decline against the euro added further upward pricing pressure to oil. Light, sweet crude for August delivery ended the trading day at a record settlement of $139.64 a barrel, up $5.09, on the New York Mercantile Exchange.( Full story.)
"Sustainable higher energy prices are a negative for everything on the marketplace," said Hogan. "There is nothing in the S&P 500 that is not affected by higher energy prices."
As oil prices have more than doubled in the past year, consumers have felt the pinch at the pump. "People worry a lot about the viability of the consumer with the money getting sucked out of their pocket for gasoline," said Bob Phillips, chairman and CEO of Walnut Asset Management. "Psychologically it casts a pall over the whole economy."
Oil hitting record high prices is nothing new. "People are coming to accept the fact that oil is really a weight on the market right now," said Russell Lundeberg, Jr., chief investment officer at Barrett Capital Management. Oil prices "compounds the other news" that already was pulling the markets down, he added.
Goldman downgrades GM, banks: Shares of General Motors (GM, Fortune 500) plunged 11% to the lowest level in more than 33 years, as analysts reacted to a Goldman Sachs downgrade and continued concerns about the automaker's competitiveness. (Full story.)
Goldman (GS, Fortune 500) also cut its ratings on U.S. investment banks to "neutral'' from "attractive" because of continued deterioration of the banking industry and the prospect of a lengthy recovery. It also added Citigroup (C, Fortune 500) to its "conviction sell'' list. Goldman shares were down 4%, while Citi was 6% lower. (Full story.)
"People are looking to see whether or not there is any bottom to the bad news in the financial sector," said Lundeberg. "And they obviously saw that it continued today."
Shares of Lehman Brothers (LEH, Fortune 500), Merrill Lynch (MER, Fortune 500), Morgan Stanley (MS, Fortune 500) and Jefferies Group (JEF) all lost ground.
"This is not the first time that people are aware that financials are under pressure - they have been under pressure all year long," said Phillips. The downgrade of MBIA (MBI) by S&P last week and then the downgrades by Goldman today "exacerbated the situation," he said.
Tech sector: Oracle (ORCL, Fortune 500) breezed past analysts' expectations in its fiscal fourth quarter late Wednesday, but gave more conservative guidance. (Full story.) Oracle shares were down 5%.
Research in Motion (RIMM) missed its target and guided down its profit forecast for the quarter. (Full story.) Shares of the BlackBerry maker were down more than 13%.
"There are some fears that Apple's new iPhone is going to cut into BlackBerry sales," said Hogan.
To see sectors that have otherwise weathered the storm, like technology and industrials, start to take a beating is evidence that we are near a bottom, according to Clark. "To see all the [stocks] that have held up get hit, marks the bottom," he said.
After the market close on Thursday, the Treo smartphone maker Palm (PALM) says it swung to a fiscal fourth-quarter loss as revenue declined sharply, falling below Wall Street's expectations. (Full story.)
Economic news: The Commerce Department's final reading on first-quarter gross domestic product, the broadest measure of the nation's economic activity, was revised up to a 1% annual rate from the previous reading of 0.9%. (Full story.)
Sales of existing homes rose slightly more than expected in May as homebuyers responded to plummeting home prices, according to an the National Association of Realtors. The number of existing homes sold rose 2% to a seasonally adjusted annual rate of 4.99 million units.
Sales were 16% below the 5.93 million-unit pace in May 2007, the report showed. Thursday's report marked only the second time in 10 months that sales have increased. (Full story.)
The Labor Department reported that 384,000 workers filed for unemployment benefits last week, unchanged from the week before. (Full story.)
Other markets: In currency trading, the dollar fell against both the euro and the yen. "The dollar is getting murdered because the Fed's comments on inflation were not perceived to be strong enough," said Phillips.
COMEX gold for August delivery rose $32.80 to $915.10 an ounce.
Treasury prices gained, lowering the yield on the benchmark 10-year note to 4.04% from 4.10% late Wednesday. Bond prices and yields move in opposite directions.

Features

These Fortune 100 employers have at least 350 openings each. What are they looking for in a new hire? More

It would be the world's second-biggest economy. See how big companies' sales stack up against GDP over the past decade. More