Vietnam? India? The search for the new China
With manufacturing costs spiking in China, outsourcers are hunting for new low-cost production centers.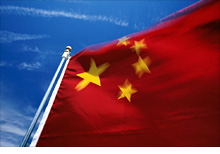 (Fortune Small Business) -- Dongguan City is the the shoe capital of the world: more footwear is made there than anywhere else on the globe. From 2001 to 2007, the value of footwear exports from its province of Guangdong doubled from $4.3 billion to $9.2 billion, according to China's state-run news agency. But in the past year, hundreds of factories have left town, driven out by the rapidly rising cost of doing business in China.
That story is being repeated throughout China's provinces as manufacturers confront sharp price shocks, sparked by stricter environmental and labor controls, higher land and commodity prices, and the Chinese government's moves to curb its trade surplus by reducing the tax incentives that helped the country become the world's low-cost production epicenter.
"In my research of multinational companies, 17% of manufacturers are moving investments out of China," said Ron Haddock, the Shanghai-based vice president of consulting firm Booz Allen Hamilton. "The majority go to Vietnam and India."
Foreign direct investment in Vietnam is projected to hit $21 billion this year according to Thomson Financial, while other sources report that it could top $30 billion - a tenfold increase in the three years. To businesses seeking low-cost labor, Vietnam offers many of the same benefits that once drew outsourcers to China, including low wages and land costs.
Monthly wages for unskilled labor in Vietnam current run from $56 to $65, while monthly salaries in China's coastal cities can reach $132, according to Asia consulting firm Runckel & Associates. Furthermore, Vietnam has many tax-free zones where manufacturers who export 100% of their final product can enjoy 0% taxes for four to six years, according to Lance McBride, CEO of Brea, Calif., manufacturing consultancy Source Vietnam.
Business owner Melanie Corpstein is among those eying new locales as the costs of doing business in China rises. Adorable Originals, her Phoenix toy and clothing company, manufactures a doll line in China that accounts for 30% of her annual sales. Producing those dolls now costs her 20% more than it did when she launched the line in 2003.
"Products from China are just not that cheap anymore," Corpstein said. "Consumers demand a product from a clean factory where employees are paid well, while simultaneously demanding a cheap price. That leaves me between a rock and a hard place."
Corpstein isn't loyal to China. "Owners went there in the first place to produce a product in the most economical way possible," she said. "Now other countries will have an opportunity to be very competitive. In order to do what's right for my company, I'm keeping my eyes peeled and have already checked out three other countries."
And no, the United States is not included on her short list. Corpstein has not found any U.S. manufacturers that can produce the products she needs for a price that the consumers will pay.
"There's nothing I'd like more than to be 100% American made, so if someone wants to produce our goods, I'm open," she said. But until then, she's investigating Vietnam, India and Guatemala to see if they'll step into the gap left by China's changing economics.
Finding a new home isn't easy. "China doesn't want to produce low-end goods anymore," said Andy Rothman, a Shanghai-based China strategist at brokerage house CLSA. "But moving to Vietnam means working in a country that is the size of one Chinese province, that hasn't much skilled labor, and is about 15 years behind China in terms of infrastructure."
Talk back: What do you think of China's rising prices?
Some businesses are moving within China in pursuit of lower costs. Industrial development is moving east to west, to inner regions that have historically lagged behind the industrialized coastal provinces. Cheaper land and looser enforcement of labor and environmental restrictions are luring producers to untapped regions, helped by the Chinese government's desire to push industries off the coasts.
"U.S. companies that go west will do it for the government's tax subsidy and the belief that secondary and tertiary cities have less turnover and more competitive wages," said Brian Keane, CEO of Dextrys, a firm that helps U.S. businesses move into China.
Still, most of Keane's clients continue to end up in China's eastern cities. One major problem with pushing factories inland is that it runs counter to labor migration trends. China's workers are heading in droves to its urban centers, to take advantage of better educational opportunities and wages along the coasts. The less-developed regions of China are facing a serious brain drain, and have fewer people to run factories.
One option some U.S. companies are starting to consider to combat rising export costs: Stay in China and sell more goods locally. "China is the largest growing major economy in the world, with well over a billion in population and a growing middle class," Keane said.
That rising middle class has lead to a surge of new investment in China in healthcare reform, new technology, and modern financial services. A June 2008 Economist Intelligence Unit report notes that "even as costs rise, China's improving efficiencies in supply chains and its growing domestic market are creating new opportunities and generating new client relationships for foreign investors."
Ted Hornbein, managing director of Asia operations for Richco, is looking to explore those new opportunities. A Chicago firm that produces plastic fasteners and circuit-board hardware, Richco faces sharply higher labor costs to keep manufacturing in China - but it's not racing to relocate.
"China is a legitimate market in itself, and I know many other businesses that are manufacturing for the China market and not to export," Hornbein said. "Business owners have to look at total costs, including lead times and gas prices. They may find that although China isn't cheap anymore, there are hidden costs with moving."
Even as low-cost manufacturing fades, China is still drawing interest from foreign companies eager for a piece of its economic boom: foreign direct investment in China more than doubled in July 2008 compared to one year earlier. But regional experts say the country is serious about improving its world image by raising its standards.
"China is known in the U.S. for having poor quality items, but the country is ready to move on to innovation," Haddock said. "Textiles have already moved to Vietnam and Bangladesh, as China keeps the quality stuff."
China's actions to strengthen its environmental and worker protections are unquestionably good moves for the country, its people, and the global economy. But for outsourcers focused on rock-bottom production prices, the search is on for new low-cost countries that are open for business.

To write a note to the editor about this article,
click here
.



My dream is to launch my own business someday. Now that it's time to choose a major, I'm debating if I should major in entrepreneurial studies or major in engineering to acquire a set of skills first. Is majoring in entrepreneurship a good choice?
More
- Spate, Orange, Calif.

More Small Business

Next Little Thing 2010