Stocks slump on slowdown fears
Wall Street retreats, giving up early gains, as relief about lower oil prices turns to worry about slower global growth.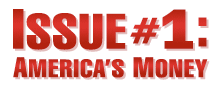 Issue #1: America's Money - Everyday on CNN
NEW YORK (CNNMoney.com) -- Stocks tumbled Tuesday, erasing earlier gains, as relief about plunging oil prices turned to worry about the implications for a global economic slowdown.
The Dow Jones industrial average (INDU) lost 0.2% after having been up more than 240 points during the session. The broader Standard & Poor's 500 (SPX) index lost 0.4%, while the Nasdaq composite (COMP) fell 0.8%.
All three major gauges had rallied in the morning as oil prices slumped on a stronger dollar and signs that Gustav's damage was not as awful as had been feared. But the lower oil prices also reflected waning global demand, and that served to take stocks back down in the afternoon, said Fred Dickson, chief market strategist at D.A. Davidson & Co.
"The drop in oil prices is good for inflation, but it also shows slowing demand and that translates to worries about global economic growth slowing," Dickson said.
"The other thing is that we got to the top of a trading range on the Dow and S&P 500 and that probably kicked in a lot of short-term sell programs," he said.
Oil settled more than $5 a barrel lower. That decline sent stocks rallying through the early afternoon along with reports that Korean Development Bank is looking to buy a stake in troubled Lehman Brothers.
But the selloff in oil and other commodity prices also dragged on oil services and other stocks, including Dow components Alcoa (AA, Fortune 500), Chevron (CVX, Fortune 500) and Exxon Mobil (XOM, Fortune 500).
Weakness in Apple (AAPL, Fortune 500), Dell (DELL, Fortune 500), eBay (EBAY, Fortune 500) and other technology shares dragged on the Nasdaq.
Dow losses were limited by strength in select components, including financial issues AIG (AIG, Fortune 500) and Bank of America (BAC, Fortune 500), retailer Home Depot (HD, Fortune 500) and automaker General Motors (GM, Fortune 500).
Stock direction for the rest of the week will depend partly on ongoing news about Gustav and other storms brewing, but mostly on the economic news, said Dave Rovelli, managing director of U.S. equity trading at Canaccord Adams.
Thursday brings monthly sales reports from retailers, notable in that they will not include the benefit of the $90 billion economic stimulus. Additionally, Friday brings the government's big monthly employment report.
Ahead of that, on Wednesday, investors get the July factory-orders report and the Fed's semi-annual beige book report on economic activity.
Stocks slumped Friday at the end of an otherwise upbeat August as investors eyed Dell's earnings miss and geared up for Gustav's approach amid a long holiday weekend. All financial markets were closed Monday for Labor Day.
Gustav and fuel prices: U.S. light sweet crude oil for October delivery fell $5.75 to settle at $109.71 a barrel on the New York Mercantile Exchange Tuesday, a nearly five-month low. Prices had plunged over $10 a barrel earlier, before easing up a bit.
Prices had been rising steadily over the last few weeks after tumbling more than 20% off the record high of $147.20 a barrel hit on July 11.
The threat of Gustav had driven prices higher last week as investors tried to assess the impact it might have on the Gulf Coast. Facilities in the area are responsible for roughly 25% of U.S. oil production and a disruption would drive up already high fuel costs.
Gustav hit land as a Category 2 hurricane Monday, but has since been downgraded to a tropical depression. The hurricane forced the evacuation of almost 2 million residents on coastal Louisiana and could yield property damage of $6 billion to $10 billion, according to risk-modeling firm Eqecat Inc. Although this is staggering, it pales in comparison to that of Hurricane Katrina in 2005, which cost $41.1 billion in property damage alone. (Full story).
So far, gas prices have shown little reaction to Gustav. However, analysts say that may change in the weeks ahead as the damage to facilities is better understood.
Gas prices are down nearly 11% from all-time highs hit in mid-July, but remain 33% above last summer's levels. (Full story.)
Corporate news. Confirming weeks of speculation, Korea Development Bank said it is looking to buy a stake in troubled U.S. investment firm Lehman Brothers, possibly in conjunction with several private equity firms.
KDB's name has been mentioned amid talk that Lehman is in immediate need of capital, due to the substantial hit it has taken in the credit market fallout. Lehman is expected to post as much as $4 billion in losses when it reports third-quarter results later this month. Lehman (LEH, Fortune 500) shares ended little changed, giving up bigger gains from earlier in the session.
Freddie Mac (FRE, Fortune 500) shares gained after the mortgage lender's latest auction continued to garner enough demand to temper fears of a government takeover. Fannie Mae shares gained, too.
Google (GOOG, Fortune 500) said Monday that it is launching its own web browser, intended as a rival to Microsoft's dominant Internet Explorer. The free browser is called Chrome and will be available for downloading Tuesday.
Merck (MRK, Fortune 500) and Schering-Plough (SGP, Fortune 500) shares both dipped on concerns about the cancer risks of their cholesterol drug Vytorin.
Falling oil prices initially gave a lift to transportation stocks, which benefit directly from lower fuel costs. But transportation stocks trimmed gains as the session wore on, and that chipped away at the overall stock market advance.
Market breadth turned mixed. On the New York Stock Exchange, winners narrowly edged losers eight to seven on volume of 1.15 billion shares. On the Nasdaq, decliners topped advancers by a narrow margin on volume of 2.05 billion shares.
Economic news. The Institute for Supply Management's manufacturing index eased to 49.9 in August from 50 in July, showing moderate weakness. Economists surveyed by Briefing.com thought it would hold steady at 50. A reading below 50 indicates weakness and one above 50 suggests expansion.
A separate government report showed construction spending fell 0.6% in July after rising 0.3% in the previous month. Spending was expected to fall 0.4%, according to Briefing.com estimates.
Other markets: In the bond market, Treasury prices rallied, lowering the yield on the benchmark 10-year note to 3.73% from 3.85% late Friday. Bond markets were closed Monday for Labor Day. Prices and yields move in opposite directions.
The dollar rose versus the euro and the yen.
COMEX gold for December delivery plunged $24.70 to settle at $810.50 an ounce.

Features

These Fortune 100 employers have at least 350 openings each. What are they looking for in a new hire? More

It would be the world's second-biggest economy. See how big companies' sales stack up against GDP over the past decade. More