Stocks slip on jobs report
Wall Street weakens in early going after the monthly report shows job losses and an unemployment rate that was worse than expected.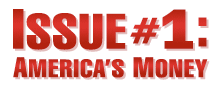 Issue #1: America's Money - Everyday on CNN
NEW YORK (CNNMoney.com) -- Stocks slipped Friday morning after a government report showed unemployment surged to a five-year high in August, exacerbating fears about a recession.
The Dow Jones industrial average (INDU), the broader Standard & Poor's 500 (SPX) index and the Nasdaq composite (COMP) all declined in the early going.
That followed on the heels of the Dow's 344-point hemorrhage on Thursday as investors reacted to negative jobless claims data and disappointing retail sales figures.
With Friday's dismal news about the job market, no relief is in sight for the economy.
Economy: The Labor Department said Friday the U.S. economy lost a larger-than-expected 84,000 jobs in August and the unemployment rate surged to a five-year high of 6.1%, far worse than the forecasts.
A consensus of economists had expected a loss of 75,000 jobs in August and an unemployment rate unchanged from July's 5.7%. The July job losses were revised up to 60,000.
At 10 a.m. ET, the Mortgage Bankers Association will release information on home loan delinquencies for the second quarter.
Companies: Dell (DELL, Fortune 500) is trying to sell all or most of its factories worldwide, possibly within the next 18 months, as revamps its production model, The Wall Street Journal reported. The computer manufacturer's stock has plunged 19% since Aug. 28, when it reported a 17% dive in net income for the second quarter.
International markets, oil, currency: The European and Asian markets were down, spurred by declines on the U.S. market on Thursday. The U.S. dollar was up versus the euro and the British pound, but down versus the yen
Oil was down 3 cents a barrel to $107.86 on the New York Mercantile Exchange as the slowing economy reduced demand for energy. Oil has fallen more than $40 since its high of $147.27 a barrel on July 11.
Gas prices also continued their decline, to a $3.674 per gallon of unleaded, according to the motorist group AAA's fuel gauge. The price is down 44 cents from the record high $4.114 a gallon on July 17.

Features

These Fortune 100 employers have at least 350 openings each. What are they looking for in a new hire? More

It would be the world's second-biggest economy. See how big companies' sales stack up against GDP over the past decade. More