Bernanke: Recovery will take years
Federal Reserve chief says full recovery from this recession will take more than two or three years; downplays talk of bank nationalization.
Photos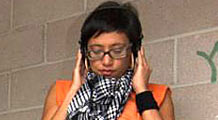 NEW YORK (CNNMoney.com) -- Federal Reserve Chairman Ben Bernanke said he's hoping the recession could end later this year, but he cautioned that a full economic recovery will take "more than two or three years."
Bernanke, speaking in front of the Senate Banking Committee Tuesday, also downplayed talk that the government might have to nationalize some of the country's most troubled banks.
In his prepared remarks, Bernanke said an economic turnaround will only occur "if actions taken by the administration, the Congress, and the Federal Reserve are successful in restoring some measure of financial stability." He also acknowledged the recovery might not go as well as hoped.
"This outlook for economic activity is subject to considerable uncertainty, and I believe that, overall, the downside risks probably outweigh those on the upside," he said.
In response to a question about bank nationalization, Bernanke dismissed the idea that the government would need to take over banks such as Citigroup (C, Fortune 500) and Bank of America (BAC, Fortune 500).
"We don't need majority ownership to work with the banks," he said. "We can work with them now to do whatever is necessary to get rid of bad assets. I don't see any reason to destroy the franchise value. It just isn't necessary."
Plunges in the stock prices of Citi, BofA and other banks has raised questions about whether the government would need to take control of struggling financial firms.
Bernanke would not estimate how much more money the government may need to invest in banks to stabilize the financial sector.
"How much more we'll have to do will depend on the state of the banks, how the economy evolves and how much margin of safety we want," he said.
But Senators Richard Shelby, R- Ala. and Bob Corker, R-TN, suggested that proposals to have the Treasury Department pump additional capital into major banks for shares that can be converted into common stock was essentially a form of nationalization since Treasury would have control over so much of the banks' outstanding shares.
Bernanke also did not give any further details about when the Fed may start to buy long-term Treasury bonds, something the central bank has hinted it may start doing.
But he said that "strong government action," in addition to the financial stimulus package recently passed by Congress, is needed to fix banking and the overall economy.
Bernanke added that no matter what the Fed and Treasury Department do to address the problems in the housing market, home prices and sales will not start to rebound until there's a broader recovery in the economy and job market.
"People are not likely to buy houses when they are unsure about their jobs," he said.
Bernanke said he shared the concerns of some senators about the huge deficits being run up as part of the current economic rescue efforts. But he also said with the current state of the economy, this is not the time to be focused on balancing the budget.
Bernanke gave this forecast as part of his semi-annual update to Congress about the nation's economic condition.

Have you found a job recently? We want to hear from you. Send us an email and attach a photo. Tell us where you got hired and how you landed the job and you could be profiled in an upcoming story on CNNMoney.com.

Features

These Fortune 100 employers have at least 350 openings each. What are they looking for in a new hire? More

It would be the world's second-biggest economy. See how big companies' sales stack up against GDP over the past decade. More