Georgia furloughs 25,000 workers
Since September, state agencies have required employees to take days off without pay in a bid to close budget gap.
Photos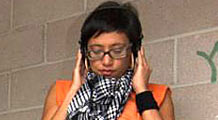 NEW YORK (CNNMoney.com) -- Georgia regulators confirmed Tuesday that 25,000 state workers at various agencies have been furloughed over the last six months as part of ongoing budget reduction requirements.
The furloughs, which require workers to take days off without pay, apply to 27% of Georgia's total workforce of nearly 90,000. News of the furloughs was first reported by the Atlanta Journal-Constitution.
Chris Schrimph, a spokesman for Georgia governor Sonny Perdue, said the furloughs have been in place since September and will result in "significant" savings for the cash-strapped state.
The duration of the furloughs varied from agency to agency, but most were limited to one day off per month, Schrimph said.
Georgia is just one of at least 46 states facing shortfalls totaling $144.6 billion in their budgets for this fiscal year or next, according to the Center on Budget and Policy Priorities, a research group that studies fiscal policy at the state and federal level.
To cope with the potential shortfalls, a growing number of states have turned to furloughs to reduce labor costs without resorting to outright layoffs.
At least eight states, not including Georgia, have furloughed workers or are considering it, according to the CBPP.
Furloughs have already been implemented this year in California and Maryland, said Todd Haggerty, a research analyst at the National Conference of State Legislatures.
"It's just one tool that states have to use right now to help close budget gaps," Haggerty said. "Personnel costs are heavy for most states."
In addition to furloughs, many states have instituted hiring freezes or have eliminated open positions, Haggerty said.
According to the CBPP, at least 24 states and the District of Columbia have instituted hiring freezes, 10 have announced or proposed layoffs, 11 have reduced or proposed reducing state worker wages, and several have delayed scheduled pay increases.
States have struggled to balance their budgets as revenues dwindle amid the weak economy, said Liz McNichol, a senior fellow at the CBPP.
However, she warned that furloughing workers ultimately takes money out of the state's economy by diminishing consumers' spending power, which can cause the downturn to go on longer.
"That's one of the reasons why the states need the stimulus money," she said.
On Monday, President Obama met with governors to discuss his priorities for spending the $787 billion economic stimulus plan signed into law last week.
The stimulus plan is aimed at lifting the nation's economy out of recession by saving or creating 3.5 million jobs, partly through funding infrastructure projects, such as building roads and new schools.
As stimulus money becomes available for high-cost services like Medicaid and education, states will be able to resume funding other services that may have been cut, McNichol said.

Features

These Fortune 100 employers have at least 350 openings each. What are they looking for in a new hire? More

It would be the world's second-biggest economy. See how big companies' sales stack up against GDP over the past decade. More