The death of the corner pharmacy
As more customers choose - or are forced - to fill prescriptions by mail, independent pharmacies are struggling to survive.
Photos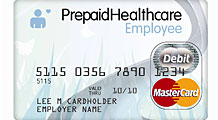 Photos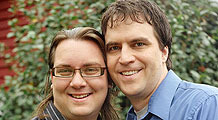 NEW YORK (CNNMoney.com) -- Each morning that he unlocks the doors of Cottage Pharmacy, owner Ken Villani fights a losing battle.
Revenue at his Woodbury, N.Y., store has been dropping for months. But unlike at other retail establishments, sales at his pharmacy may not rebound in tandem with consumer confidence. That's because more and more of Villani's customers are getting their drugs in bulk from mail-order companies and no longer need to set foot in his store at all.
"I'm a dinosaur in the industry," Villani says proudly of Cottage Pharmacy, which has been open for more than 30 years and today fills between 300 and 400 scripts a day. "Service has enabled us to survive up to this point, but we're losing the customer traffic we had. If they don't come in for the prescription, the less likely it'll be that they'll come in to buy shampoo or gum."
Villani knows how to beat tough competition. When chains such as CVS (CVS, Fortune 500) and Rite Aid (RAD, Fortune 500) popped up in the Woodbury area, Villani retained customers by beefing up his customer service and by stocking unique gift items the big names didn't carry. But today, Villani can't fight mail order competition through store quality alone. Ironically, he relies on mail-order companies just as much as he contends with them.
The mail-order drug business is run by a few huge corporations that, since the 1980s, have acted as middlemen between drug manufacturers and consumers. Health insurance companies contract with these companies, known as "pharmacy benefit managers" (PBMs), to administer their customers' prescription plans.
How drugs are priced
The three largest PBMs -- Medco Health Solutions, Caremark (acquired by retail giant CVS in 2007) and Express Scripts -- manage drug benefits for more than 200 million Americans, an estimated 95% of those who have prescription drug coverage. Most independent pharmacies sign contracts with all three -- but they have little say in the terms of the contracts.
"Right now, if I say 'I'd like to negotiate,' the PBM will tell me the customers under their plan can go to the Walgreens (WAG, Fortune 500) down the street. That means I'll lose a chunk of business, but more importantly, I'll lose the 30-year relationship with Mrs. Jones who is covered by that PBM," says Holly Whitcomb Henry, a pharmacy owner in Seattle and a spokesperson for the National Community Pharmacists Association (NCPA).
Independent pharmacies as a group are blocked by antitrust laws from negotiating collectively. The only option they have is to refuse a contract altogether -- essentially the equivalent of turning away up to 30% of their insured customer base.
As the PBMs' market shares have grown, so too has their tendency to play hardball.
"From the outset, PBMs says they'd control costs, and pharmacies went with that pitch initially, agreeing to contracts that would enable blocks of patients to get drugs at our stores," says Brian Caswell, owner of Wolkar Drug in Baxter Springs, Kan., which draws 95% of its revenue from filling prescriptions. "The contracts have become egregious, with 15 to 20 pages of legal documents and red tape that we can't understand. As the PBM industry has shrunk to a handful of companies, they take more and more and give us less and less."
Pharmacists say they're constantly wrangling with the PBMs to get reimbursed correctly for the drugs they dispense. Prices from manufactures can fluctuate multiple times a month; PBMs are notoriously quick to change the reimbursement amount they pay pharmacies when the wholesale price drops but are slow to make the adjustment with the price goes up.
Rebates are another battleground. Drug makers frequently issue rebates to promote certain drugs, but those payments have been known to disappear into the pockets of PBMs instead of making their way to customers, sparking a flurry of lawsuits. One independent study from 2005, conducted by industry researcher Winkelman Management Consulting, found that one of the largest PBMs managed to keep 44% of the rebates it processed in one year, totaling about $1.3 billion.
Forced march to mail-order
In the last decade, the problems with the PBM juggernauts have become more intense as they've begun dispensing medication directly to consumers through their own mail-order systems. When they sell direct, PBMs are able to negotiate with manufacturers to price drugs at much lower rates than the prices set for retail pharmacies. That's why they can offer deals like a three-month supply of medication for the cost of one or two months.
Pharmacies see this practice as both discriminatory and a conflict of interest. The PBMs, on the other hand, argue that their pricing differences don't run afoul of antitrust laws. In 2006, several antitrust lawsuits filed years earlier by individual pharmacies against PBMs were consolidated into one sweeping action that is moving toward class-action certification. That case remains pending in a Pennsylvania federal court.
The issue is gaining urgency as PBMs push employers to adopt mandatory mail-order rules. A 2008 survey by Hewitt Associates found that 26% of companies now require their workers to refill ongoing prescriptions by mail. An additional 31% of the companies polled says they're considering adopting such a rule within the next few years.
"I'm fine if a customer wants to switch to mail order if it's a fair pricing structure, but right now employer groups make contracts [with PBMs] that influence employees to go with their design," says Holly Whitcomb Henry of the NCPA.
That's having a dramatic effect on the bottom line for retail stores. Sales at U.S. independent pharmacies fell from $46.7 billion in 2006 to $43.7 in 2008, while mail-order sales rose from $40.9 billion to $55.1 billion in the same period, according to a study by the National Association of Chain Drug Stores.
In the past two years, Villani estimates that he's lost at least 30% of his prescription business to mail order.
But PBMs counter that they're simply trying to save money for their clients. A spokeswoman for CVS Caremark, one of the Big Three, acknowledged that Caremark encourages and sometimes requires its plan participants to use its mail-order pharmacy.
"The costs of using mail service pharmacy are generally lower for both the health plan sponsor and for the plan participant," says spokeswoman Christine Cramer. "In any event, depending on plan design, plan participants are typically able to obtain prescriptions for acute or short-term conditions at any one of the more than 63,000 participating pharmacies in our network."
The NCPA has filed several complaints with the Federal Trade Commission, urging the agency to step in to protect both the 25,000 community pharmacies that are losing business and also their customers, who don't always want to go the mail-order route. Some customers appreciate the convenience, but online forums are filled with complaints from others who are aggravated about shipping delays, confusing prices and incorrect orders.
"Every day we have a number of calls from frustrated people asking about mail-order medication because they can't speak to a human being [at the PBM]. They're wondering why the pills are yellow when the last time they were blue," says Villani's business partner, Larry Sussman.
Mail-order delivery is also a problem for procrastinators. Cottage Pharmacy's customers frequently come by when they've run out of medication before a new refill arrives. "They want us to lend them medication as if we are a library," Sussman says. "We find a way to give them the three-day supply that they need, but then we have to explain that it'll cost $60. So instead of thanking us, they call us thieves."
Reform plans
Washington has been slow to address the growing problem of the uneven playing field.
"Pharmacists aren't political animals. We've been hollering and screaming but we don't have the political clout that the PBMs do," says Caswell of Wolkar Drug, who has spoken to his local Congressional representative about the dire situation he's up against. "PBMs have deep pockets and were protected in the previous administration. But I hope things will change now under Obama, because this administration seems to be more aware of the small business."
In February, Congressman Anthony Weiner, D-N.Y., introduced the Community Pharmacy Fairness Act of 2009, which would grant independent pharmacies a limited antitrust exemption allowing them to band together to collectively negotiate contracts. The bill is an update of a previous version that was introduced in 2007 but died in committee.
With the Obama administration making heath-care reform a major priority, the time finally seems right for a serious regulatory look at the PBMs that so heavily influence prescription drug costs. But the clock is ticking. There's a real question as to whether America's Main Street pharmacies, which have historically been the cornerstone of communities, will survive long enough to see changes in the industry.
"The delivery of health care would be severely minimized if indie pharmacies shrivel and go away," says Caswell.
Just recently, he sent a customer to the hospital after he had entered the pharmacy complaining that he didn't feel well. "I took his blood pressure and knew something wasn't right," Caswell says. "He came back days later and says he could have dropped dead from cardiac arrhythmia. Now I have a customer for life. Can mail-order do that?"

To write a note to the editor about this article,
click here
.