Hyundai's latest offer: Cheap gas
A new promotion allows Hyundai buyers to lock-in gas prices at $1.49 a gallon for a year or take $1,000 in cash -- most will probably take the cash.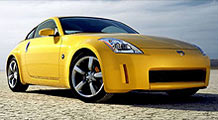 These new vehicles have the best quality right out of the gate, according to owner surveys.
Find your next Car

NEW YORK (CNNMoney.com) -- With gas prices rising and car sales in the dumps, Hyundai is offering new car buyers gas at $1.49 a gallon for a year.
The offer is called the Hyundai Assurance Gas Lock promotion. As with the Hyundai Assurance program the carmaker instituted in January which enabled buyers to give back their car at no cost in the event of a job loss, the Korean automaker is again using promotions aimed at easing car buyers' economic concerns.
As an alternative, buyers can take a $1,000 rebate instead of the gas incentive.
To use the gas incentive, Hyundai owners would receive a special credit card. Gas purchases billed to that card would be passed through to the customer's regular credit card at a rate of $1.49 a gallon with Hyundai paying the difference.
The gas rebate comes on top of any other unrelated rebates a customer qualifies for.
Hyundai expects gas prices to reach about $2.70 a gallon in July with some areas experiencing $3.00 a gallon gas.
With gas currently at about $2.60 a gallon, Hyundai America's vice president for marketing, Joel Ewanick, expects about a third of buyers to take the gas card instead of the cash.
With gas prices at $2.70, someone driving a V6 Hyundai Sonata, one of its most popular models, for 12,000 miles over the course of a year would save about $580 with the gas price promotion, given the Sonata's EPA-estimated 25 miles per gallon fuel economy in combined city and highway driving.
Gas prices would need to average about $3.60 a gallon or more for a typical Sonata buyer to benefit from the gas card instead of the cash.
The gas cards would presumably be more attractive to purchasers of larger Hyundai vehicles like the Hyundai Veracruz seven-seat crossover SUV which gets 18 mpg.
Chrysler had a similar promotion last summer when gas prices topped $4 a gallon. Customers could get a year's worth of gas at $2.99 a gallon.
Ironically, few buyers of large Chrysler SUVs like the Dodge Durango took the gas card, said Chrysler spokesman Rick Deneau. The gas cards were most popular with buyers of small cars like the Dodge Caliber, even though those buyers would get little or no financial benefit, he said.
Hyundai credits its Assurance guarantee, which protects buyers against job loss, with helping boost sales this year.
"We know of a 12% lift, which is way beyond our expectations," Ewanick said.
Hyundai will announce its June sales on Wednesday and industry trackers at Edmunds.com expect them to be down 18% from the same month last year, but that would be much better than the overall industry which is expected to be down 28%.

Features

These Fortune 100 employers have at least 350 openings each. What are they looking for in a new hire? More

It would be the world's second-biggest economy. See how big companies' sales stack up against GDP over the past decade. More