Business owners cut to the bone
Recent surveys indicate that business owners are still sacrificing staff, benefits, and personal savings to keep their doors open.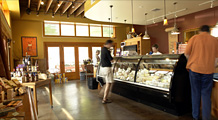 At the end of last year, five business owners struggling through the recession shared their stories of facing a make-or-break holiday season. Here's how they fared.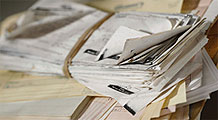 From sloppy accounting to poor hiring, here are the business-killing traps that every entrepreneur must avoid.
NEW YORK (CNNMoney.com) -- To stay open. That's the goal of business owners across the country as they continue to lay off employees, cut benefits and pull back on retirement contributions. These cost-cutting strategies are likely to stay in place for months to come, according to several recent reports.
On the employment front, the numbers remain grim: In the past month, small businesses with fewer than 50 workers shed 177,000 employees, according to a report released Wednesday by payroll processor ADP (ADP, Fortune 500). That's an improvement, but not much to celebrate. By contrast, mid-sized businesses cut 205,000 jobs and large businesses, those with more than 500 employees, lost 91,000 positions.
"Despite notable improvement over the first three months of the year, when monthly losses averaged 260,000, employment among small-sized businesses is likely to decline for at least several months," said Joel Prakken, chairman for Macroeconomic Advisors, which conducted the survey for ADP.
That jibes with the findings of a recent survey conducted by Nationwide Insurance, which polled small business managers between December and March. More than a third reported that the economy would have a major effect on their ability avoid layoffs over the next 12 months. In the Main Street trenches, there's little sign of improvement. Consumer and business spending is still slow, cutting off the cash flow small businesses rely on for their daily operations.
But entrepreneurs, known for cutting as much as possible before issuing pink slips, are also pulling back on employee benefits, including health care and retirement plans. Thirty percent of those surveyed by Nationwide said the economy would affect their ability to match contributions, and 17% said it would influence their ability to offer a retirement plan at all. Health benefits are also taking a hit: 20% said their ability to offer health coverage to their employees is dependant on the economy's strength.
It's not just employees who are getting the short end of the stick. Owners, like Bonnie Ina of Clark Industries in Cleveland, have been feeling their own pockets get lighter as they fight to keep their businesses afloat.
Sales still slow
"I'm still waiting for that trickle down effect," says Ina, who has been waiting two years for some sign of economic improvement. Her company, which sells plastic products to manufacturing companies, spun off a larger corporation in 2006. It was doing well, Ina says, until the manufacturing industry took a turn due to plummeting consumer confidence.
"A manufacturer isn't going to go on a limb and buy 3,000 products from me if the customer won't buy it," she says. "Our purchase orders kept getting canceled, and we wouldn't see a penny for the ones we did get for 60 days. That hurts because we were used to 30 days."
Ina, whose salary is hovering around $40,000 annually, has been transferring her own paychecks to her MasterCard to pay down business debt. She and her husband, both in their 70s, receive monthly Social Security checks, but have had trouble making ends meet.
Ina has been seeking loans for her company but has been turned down because of insufficient cash flow. The government's primary effort to help the smallest business owners, its new ARC loan debt-relief program, is off to a slow start, because banks are hesitant to make the risky and heavily restricted loans. Two weeks after the program launched, an analysis by industry analyst Coleman Publishing found that if the current loan volume continues, the ARC loan program will use up only half of the financing it has been allocated.
"If I can't get a loan for the company, I'll have to file for bankruptcy," Ina says. "I can't afford payments and if I don't get help somewhere, my next step is welfare."
Ina is currently the only employee at her firm, but she has two contractors who are paid on commission. She hopes to hire additional contractors, once she senses there is business for them to track down. Right now, she sees little work out there.
"We just want to not have to worry about money," she says. "I just want to be able to survive."

To write a note to the editor about this article,
click here
.